Martha Stewart Living 680085-C Specification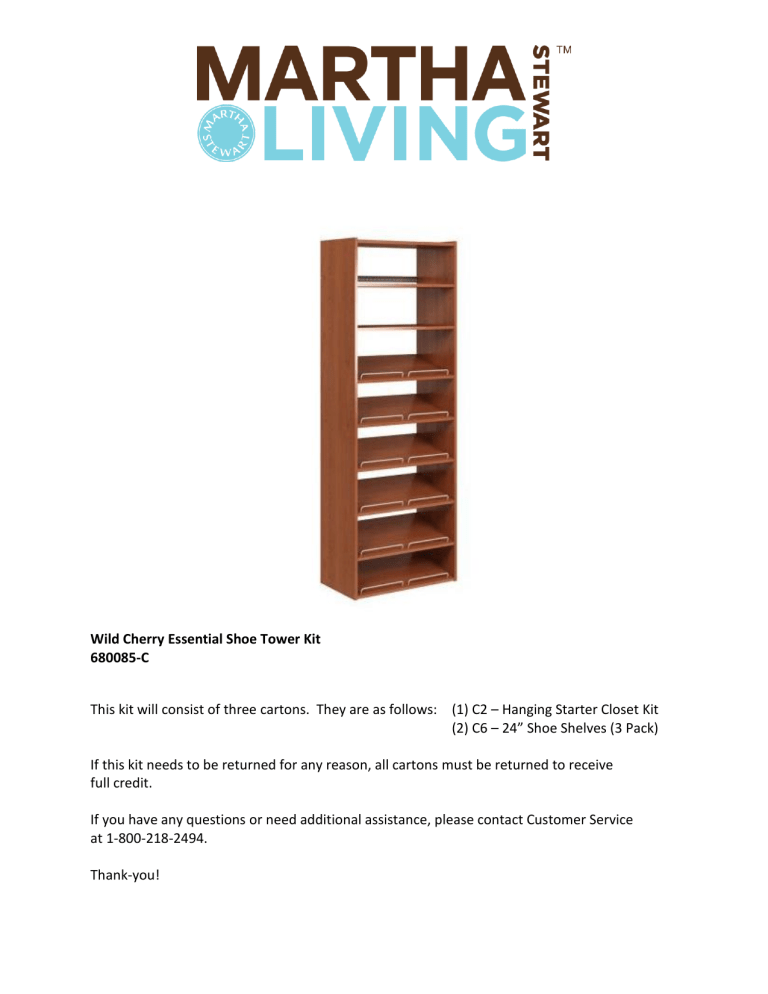 Wild Cherry Essential Shoe Tower Kit
680085-C
This kit will consist of three cartons. They are as follows: (1) C2 – Hanging Starter Closet Kit
(2) C6 – 24" Shoe Shelves (3 Pack)
If this kit needs to be returned for any reason, all cartons must be returned to receive
full credit.
If you have any questions or need additional assistance, please contact Customer Service
at 1-800-218-2494.
Thank-you!

* Your assessment is very important for improving the work of artificial intelligence, which forms the content of this project