UPCART MPB-1DX Installation guide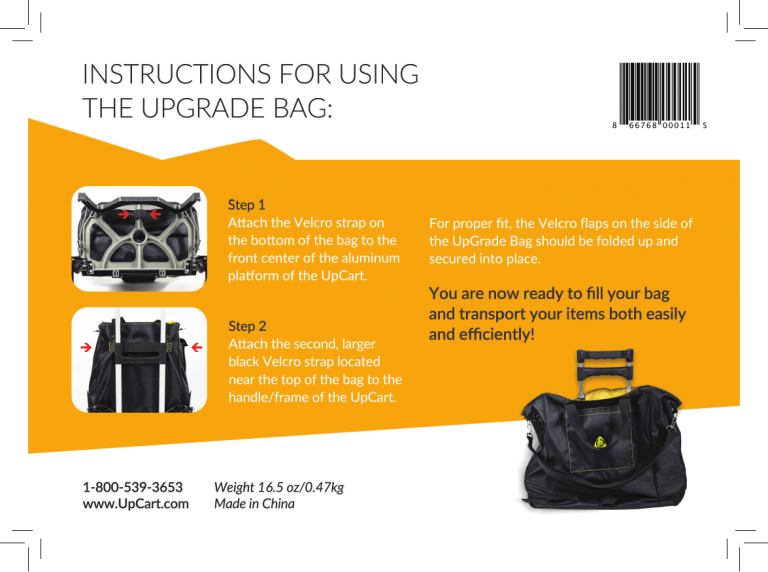 INSTRUCTIONS FOR USING
THE UPGRADE BAG:
1-800-539-3653 Weight 16.5 0z/0.47kg
www.UpCart.com Made in China
00011
||
8
You are now ready to fill your bag
and transport your items both easily
and efficiently!
5
Custom fitted to the UpCart.
Easily secures with Velcro straps.
Doubles as a carrying case for the UpCart.
Carrying capacity up to 12 gallons.
Rip-stop nylon liner expands the capacity of the
bag to over 20 gallons.
Made from Cordura nylon, known for its durability
and resistance to abrasions,
tears and scuffs.
Removable shoulder strap.
Cell phone pocket.

* Your assessment is very important for improving the work of artificial intelligence, which forms the content of this project