RSI RSI-EC14K, RSI-16EF, RSI-EC4 User manual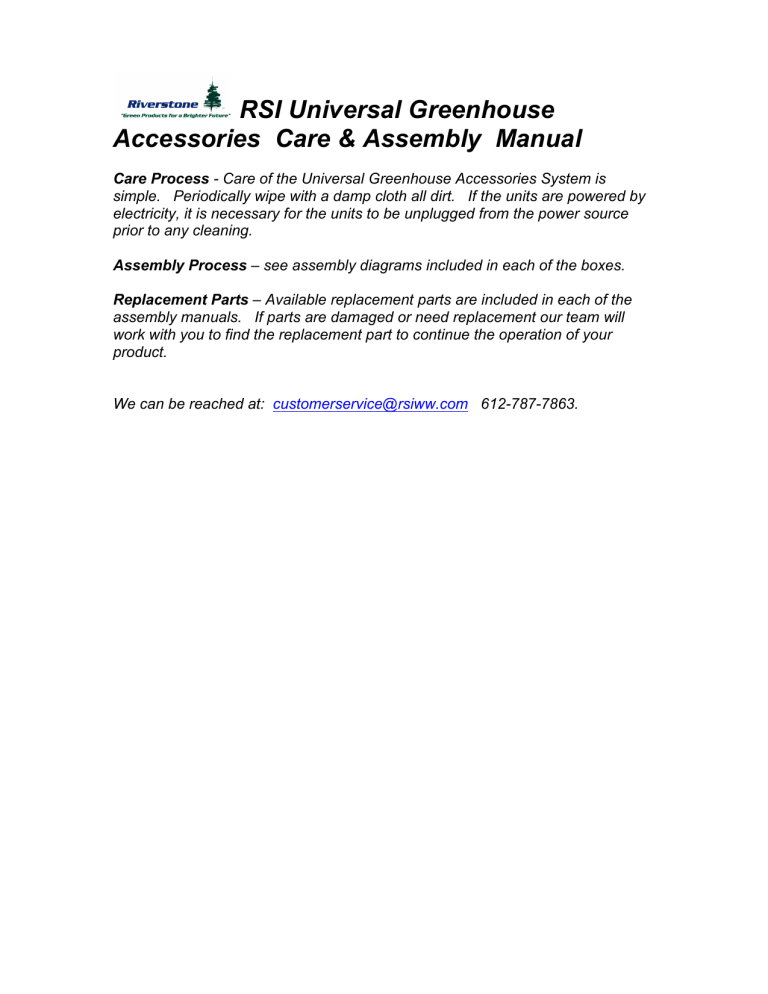 RSI Universal Greenhouse
Accessories Care & Assembly Manual
Care Process - Care of the Universal Greenhouse Accessories System is
simple. Periodically wipe with a damp cloth all dirt. If the units are powered by
electricity, it is necessary for the units to be unplugged from the power source
prior to any cleaning.
Assembly Process – see assembly diagrams included in each of the boxes.
Replacement Parts – Available replacement parts are included in each of the
assembly manuals. If parts are damaged or need replacement our team will
work with you to find the replacement part to continue the operation of your
product.
We can be reached at: [email protected] 612-787-7863.

* Your assessment is very important for improving the work of artificial intelligence, which forms the content of this project