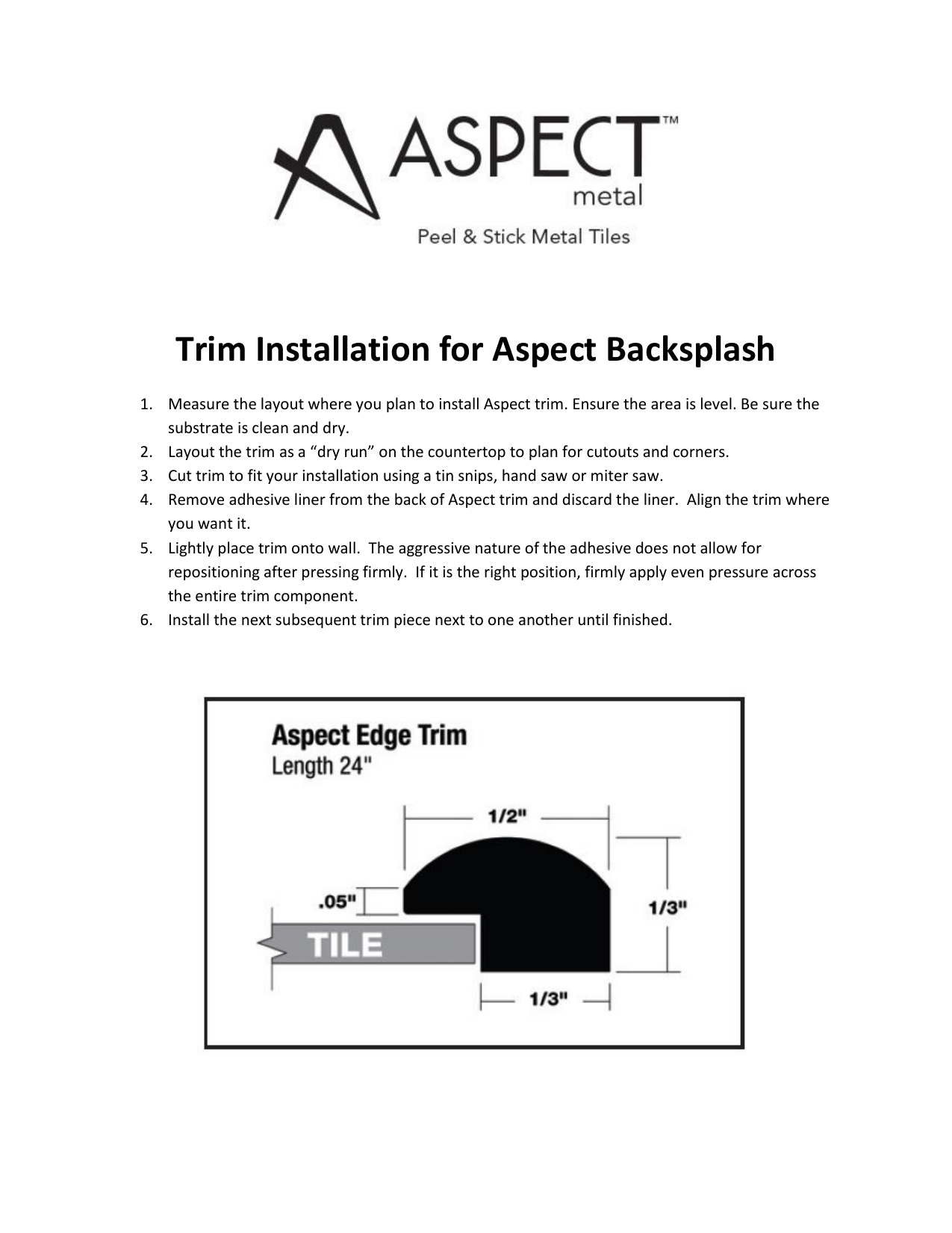 Trim Installation for Aspect Backsplash
1. Measure the layout where you plan to install Aspect trim. Ensure the area is level. Be sure the
substrate is clean and dry.
2. Layout the trim as a "dry run" on the countertop to plan for cutouts and corners.
3. Cut trim to fit your installation using a tin snips, hand saw or miter saw.
4. Remove adhesive liner from the back of Aspect trim and discard the liner. Align the trim where
you want it.
5. Lightly place trim onto wall. The aggressive nature of the adhesive does not allow for
repositioning after pressing firmly. If it is the right position, firmly apply even pressure across
the entire trim component.
6. Install the next subsequent trim piece next to one another until finished.

* Your assessment is very important for improving the work of artificial intelligence, which forms the content of this project