American Trails 568-117 Installation guide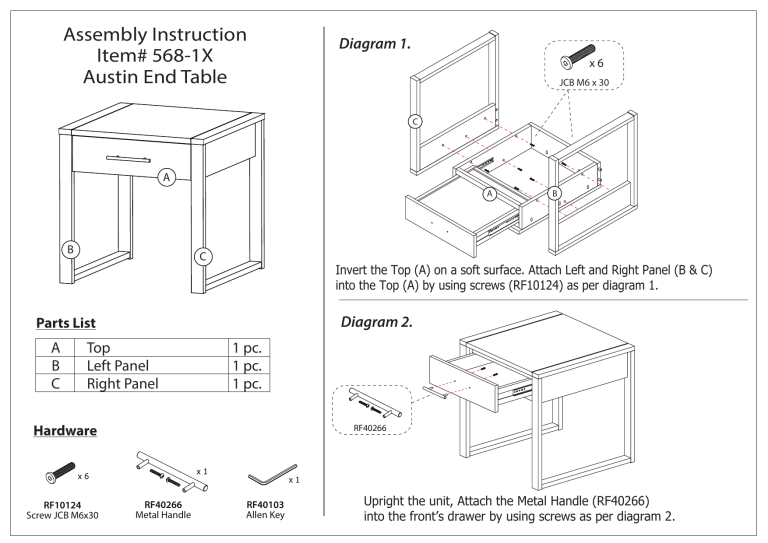 Assembly Instruction
Item# 568-1X
Austin End Table
Diagram 1.
x6
JCB M6 x 30
C
A
A
B
C
Invert the Top (A) on a soft surface. Attach Left and Right Panel (B & C)
into the Top (A) by using screws (RF10124) as per diagram 1.
Diagram 2.
Parts List
A
B
C
Top
Left Panel
Right Panel
1 pc.
1 pc.
1 pc.
Hardware
RF40266
x1
x6
RF10124
Screw JCB M6x30
B
RF40266
Metal Handle
x1
RF40103
Allen Key
Upright the unit, Attach the Metal Handle (RF40266)
into the front's drawer by using screws as per diagram 2.

* Your assessment is very important for improving the work of artificial intelligence, which forms the content of this project