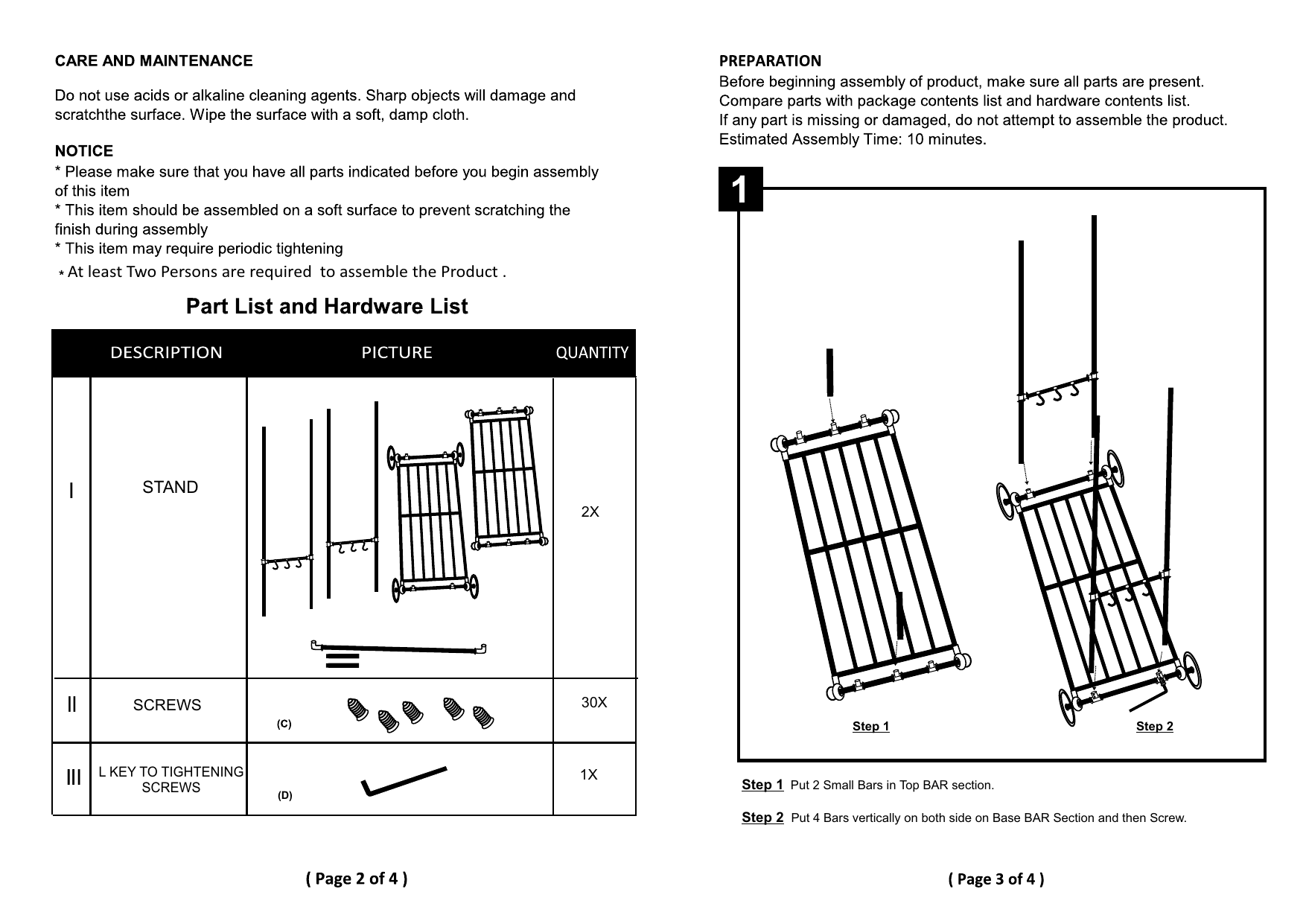 1
At least Two Persons are required to assemble the Product .
I
STAND
2X
ll
30X
SCREWS
Step 1
llllI
L KEY TO TIGHTENING
SCREWS
1X
(D)
Step 2
Step 1 Put 2 Small Bars in Top BAR section.
Step 2 Put 4 Bars vertically on both side on Base BAR Section and then Screw.
2
MODEL # HPM2001A
Product Dimensions : 64"X22"X66"
Step 3
Step 4
Step 3 Put Top BAR Section on 4 vertically Standing Bars and then Screw.
Step 4 Put Center Bridge Bar horizontally on Both Side top section small bars and Screw it.

* Your assessment is very important for improving the work of artificial intelligence, which forms the content of this project