Unique Home Designs SPD0640072E017, SPD06400720031, SPD02020721219, SPD0640072E001, SPD0640072E031, SPD0640072P017, SPD06400720001, SPD0640072P005, SPD0640072P001 Specification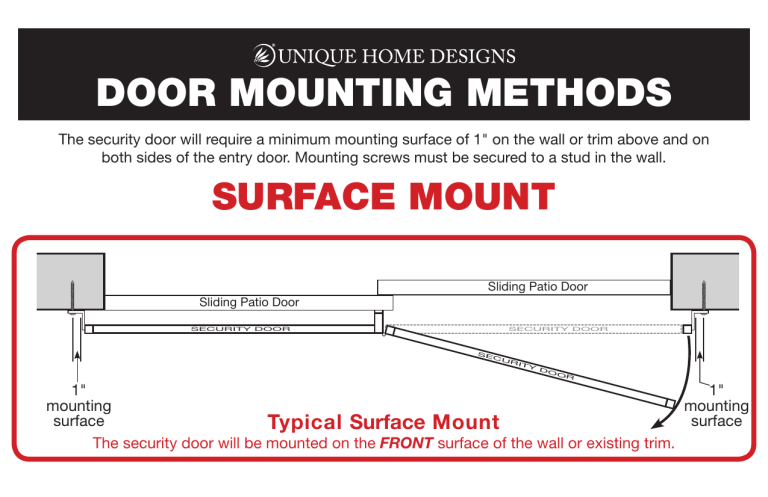 DOOR MOUNTING METHODS
The security door will require a minimum mounting surface of 1" on the wall or trim above and on
both sides of the entry door. Mounting screws must be secured to a stud in the wall.
SURFACE MOUNT
Sliding Patio Door
Sliding Patio Door
SECURITY DOOR
SECURITY DOOR
SE
CU
RI
TY
DO
OR
1"
1"
mounting
mounting
surface
surface
Typical Surface Mount
The security door will be mounted on the FRONT surface of the wall or existing trim.

* Your assessment is very important for improving the work of artificial intelligence, which forms the content of this project