Gibraltar Building Products 17049 Instructions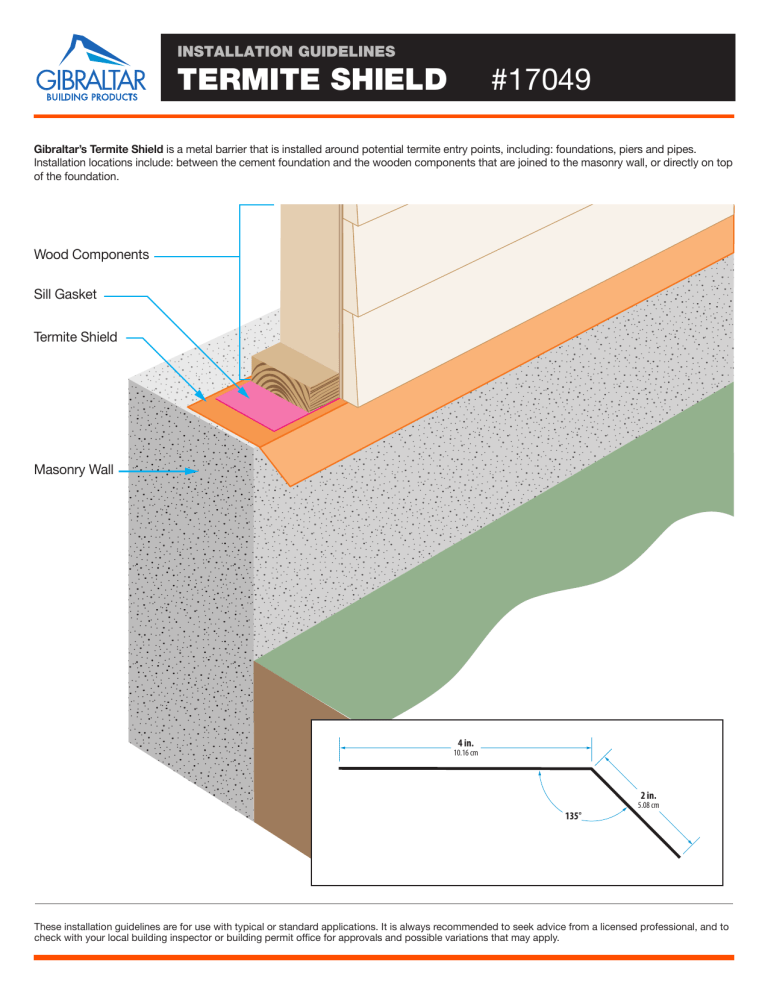 INSTALLATION GUIDELINES
#17049
TERMITE SHIELD
Gibraltar's Termite Shield is a metal barrier that is installed around potential termite entry points, including: foundations, piers and pipes.
Installation locations include: between the cement foundation and the wooden components that are joined to the masonry wall, or directly on top
of the foundation.
Wood Components
Sill Gasket
Termite Shield
Masonry Wall
4 in.
10.16 cm
2 in.
135°
5.08 cm
These installation guidelines are for use with typical or standard applications. It is always recommended to seek advice from a licensed professional, and to
check with your local building inspector or building permit office for approvals and possible variations that may apply.

* Your assessment is very important for improving the work of artificial intelligence, which forms the content of this project