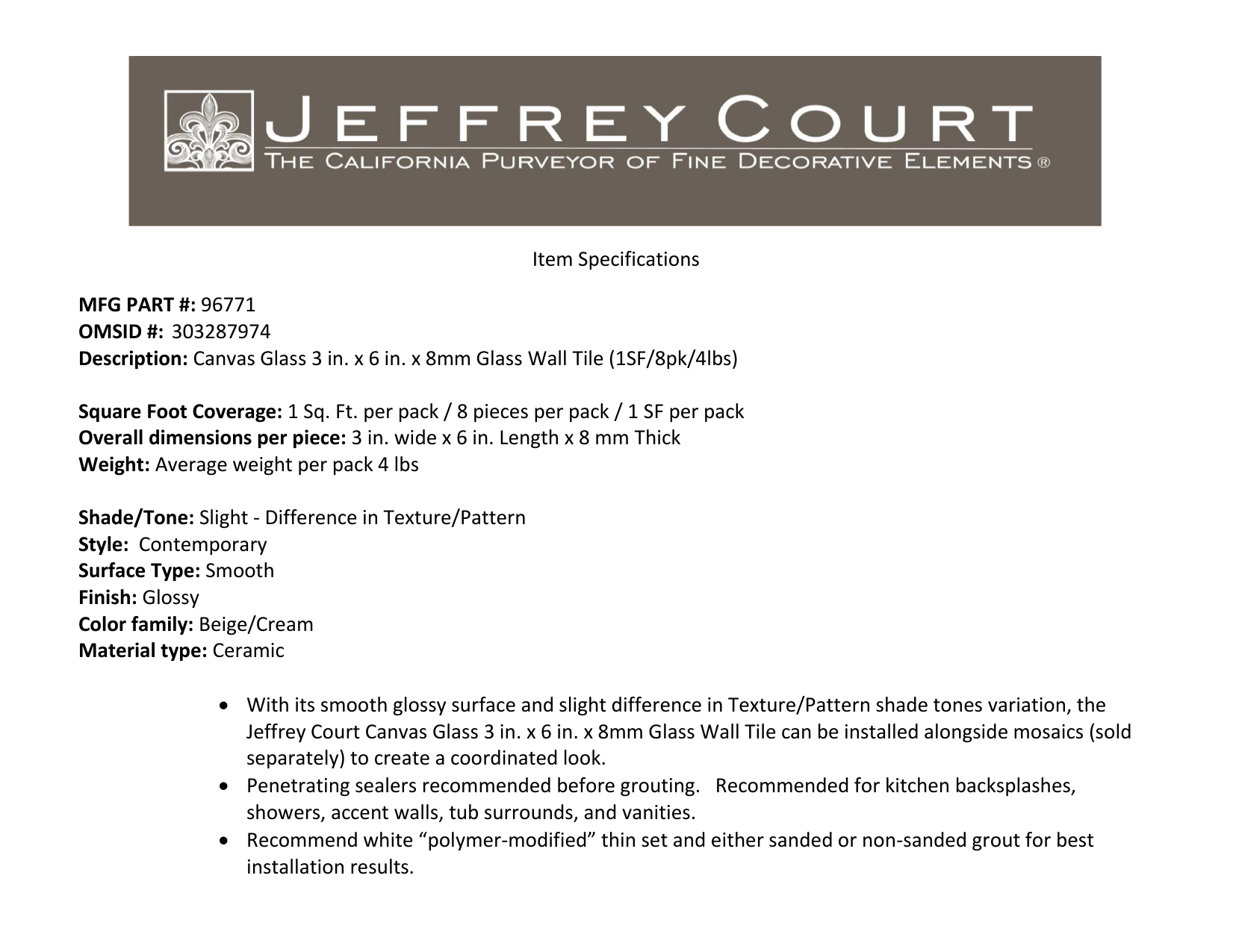 Item Specifications
MFG PART #: 96771
OMSID #: 303287974
Description: Canvas Glass 3 in. x 6 in. x 8mm Glass Wall Tile (1SF/8pk/4lbs)
Square Foot Coverage: 1 Sq. Ft. per pack / 8 pieces per pack / 1 SF per pack
Overall dimensions per piece: 3 in. wide x 6 in. Length x 8 mm Thick
Weight: Average weight per pack 4 lbs
Shade/Tone: Slight - Difference in Texture/Pattern
Style: Contemporary
Surface Type: Smooth
Finish: Glossy
Color family: Beige/Cream
Material type: Ceramic
• With its smooth glossy surface and slight difference in Texture/Pattern shade tones variation, the
Jeffrey Court Canvas Glass 3 in. x 6 in. x 8mm Glass Wall Tile can be installed alongside mosaics (sold
separately) to create a coordinated look.
• Penetrating sealers recommended before grouting. Recommended for kitchen backsplashes,
showers, accent walls, tub surrounds, and vanities.
• Recommend white "polymer-modified" thin set and either sanded or non-sanded grout for best
installation results.

* Your assessment is very important for improving the work of artificial intelligence, which forms the content of this project