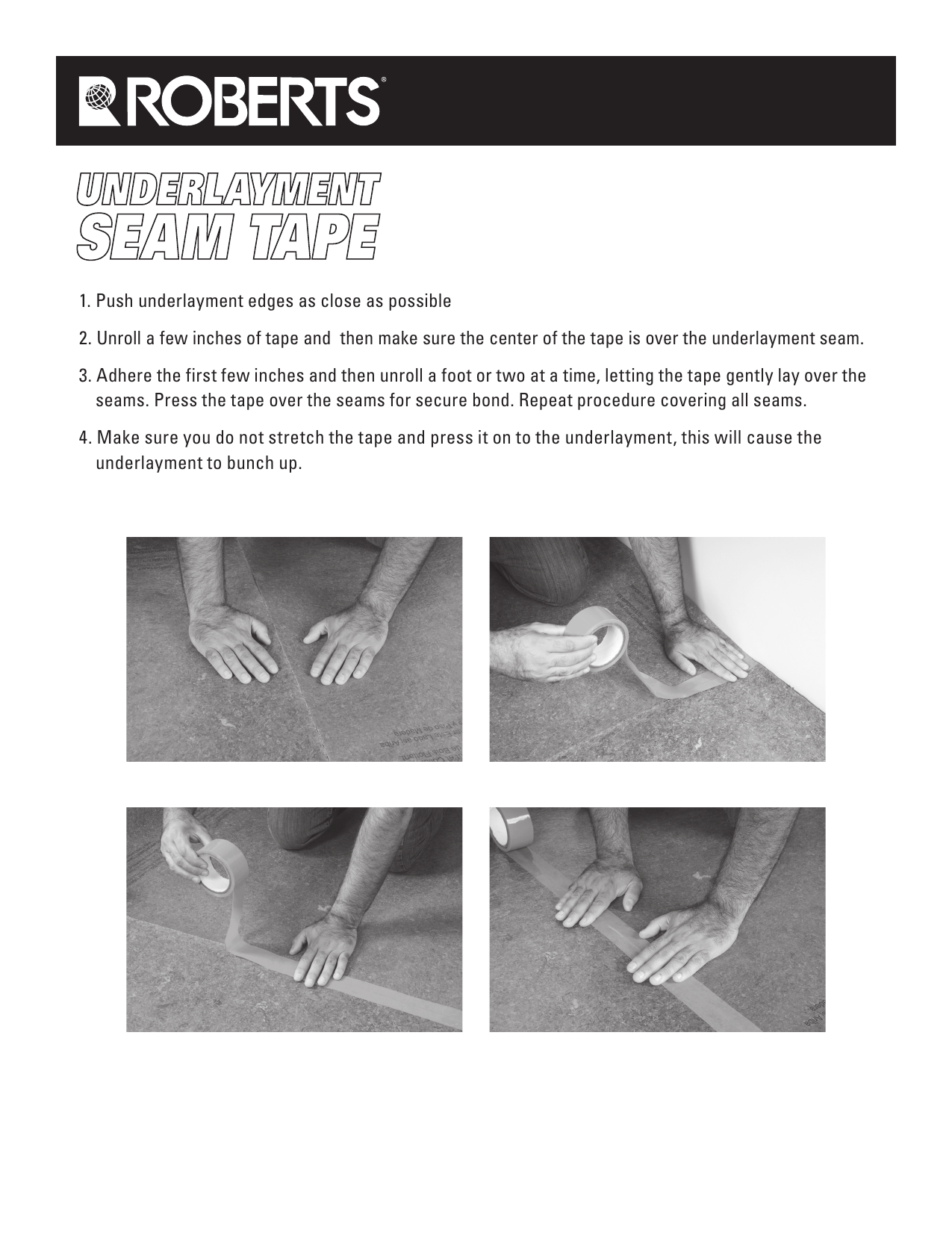 UNDERLAYMENT
SEAM TAPE
1. Push underlayment edges as close as possible
2. Unroll a few inches of tape and then make sure the center of the tape is over the underlayment seam.
3. Adhere the first few inches and then unroll a foot or two at a time, letting the tape gently lay over the
seams. Press the tape over the seams for secure bond. Repeat procedure covering all seams.
4. Make sure you do not stretch the tape and press it on to the underlayment, this will cause the
underlayment to bunch up.

* Your assessment is very important for improving the work of artificial intelligence, which forms the content of this project