Trademark Innovations TICTACTOE-GIANT Operating instructions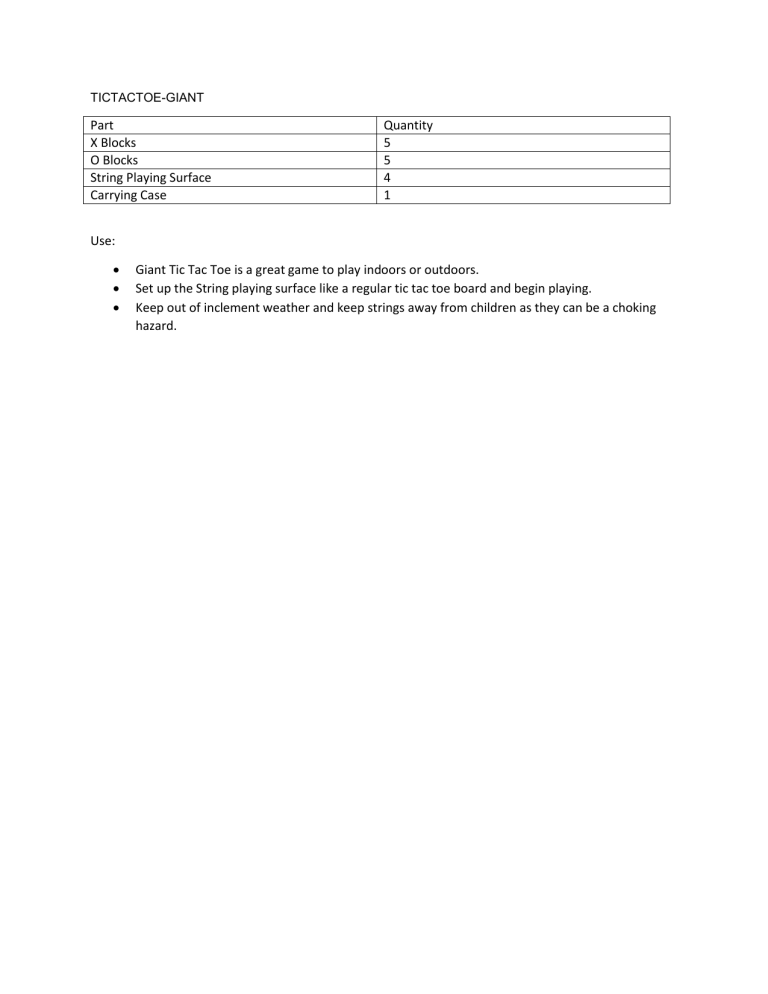 TICTACTOE-GIANT
Part
X Blocks
O Blocks
String Playing Surface
Carrying Case
Quantity
5
5
4
1
Use:
•
•
•
Giant Tic Tac Toe is a great game to play indoors or outdoors.
Set up the String playing surface like a regular tic tac toe board and begin playing.
Keep out of inclement weather and keep strings away from children as they can be a choking
hazard.

* Your assessment is very important for improving the work of artificial intelligence, which forms the content of this project