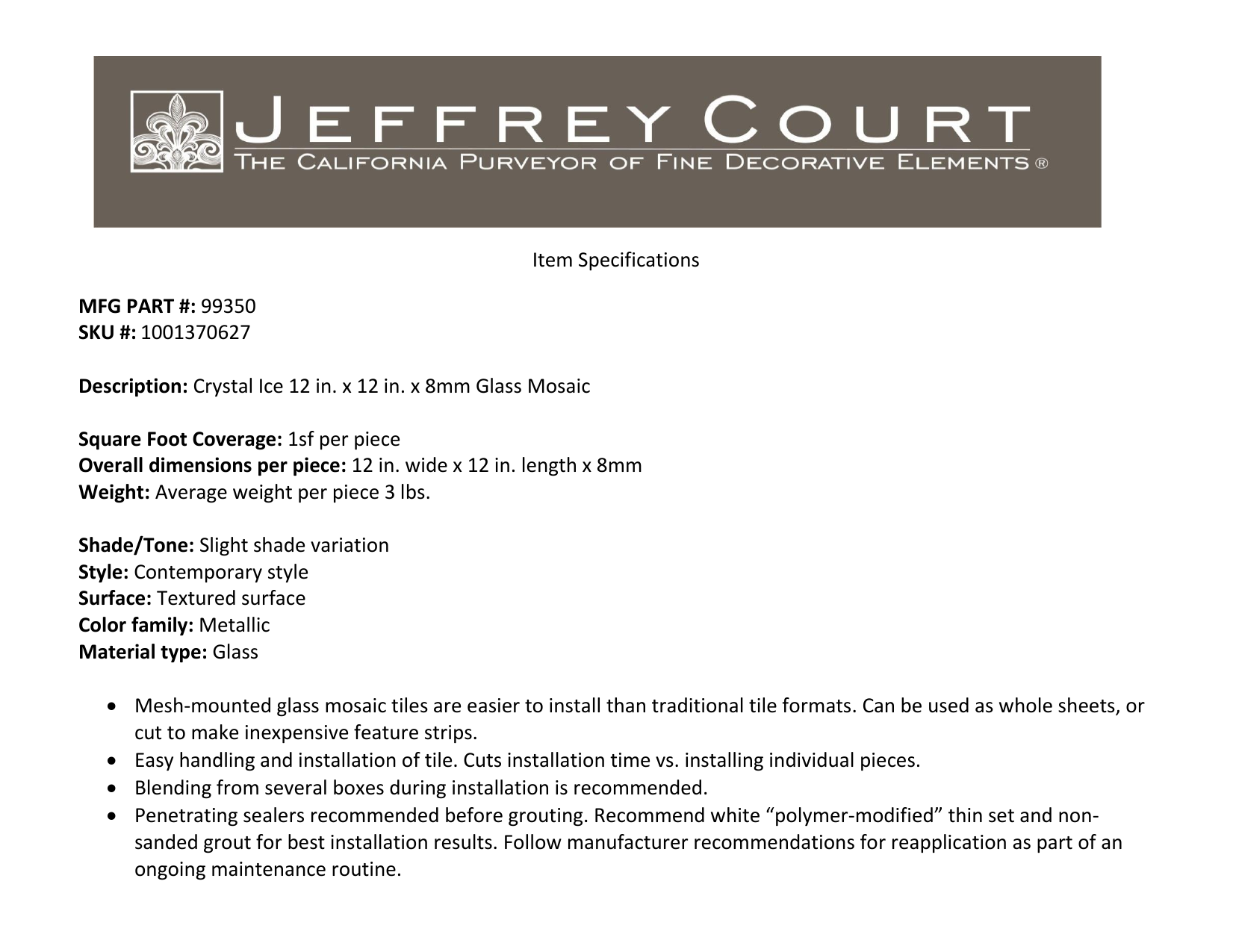 Item Specifications
MFG PART #: 99350
SKU #: 1001370627
Description: Crystal Ice 12 in. x 12 in. x 8mm Glass Mosaic
Square Foot Coverage: 1sf per piece
Overall dimensions per piece: 12 in. wide x 12 in. length x 8mm
Weight: Average weight per piece 3 lbs.
Shade/Tone: Slight shade variation
Style: Contemporary style
Surface: Textured surface
Color family: Metallic
Material type: Glass
 Mesh-mounted glass mosaic tiles are easier to install than traditional tile formats. Can be used as whole sheets, or
cut to make inexpensive feature strips.
 Easy handling and installation of tile. Cuts installation time vs. installing individual pieces.
 Blending from several boxes during installation is recommended.
 Penetrating sealers recommended before grouting. Recommend white "polymer-modified" thin set and nonsanded grout for best installation results. Follow manufacturer recommendations for reapplication as part of an
ongoing maintenance routine.

* Your assessment is very important for improving the work of artificial intelligence, which forms the content of this project