American Pro Decor 5APD10783 Installation guide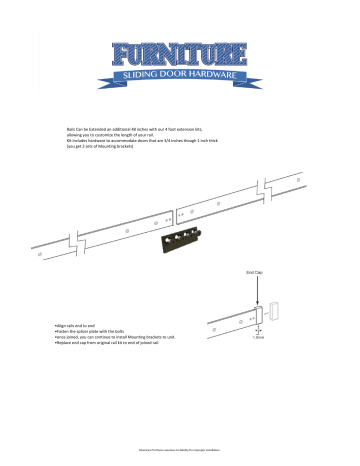 4 ft Extension Rail for Furniture Sliding Doors
- Installation Guide
Rails Can be Extended an additional 48 inches with our 4 foot extension kits,
allowing you to customize the length of your rail.
Kit includes hardware to accommodate doors that are 3/4 inches though 1 inch thick
(you get 2 sets of Mounting brackets)
•Align rails end to end
•Fasten the splicer plate with the bolts
•once joined, you can continue to install Mounting brackets to unit.
•Replace end cap from original rail kit to end of joined rail.
American Pro Decor assumes no liability for improper installation.

* Your assessment is very important for improving the work of artificial intelligence, which forms the content of this project