Melnor 15411 Installation guide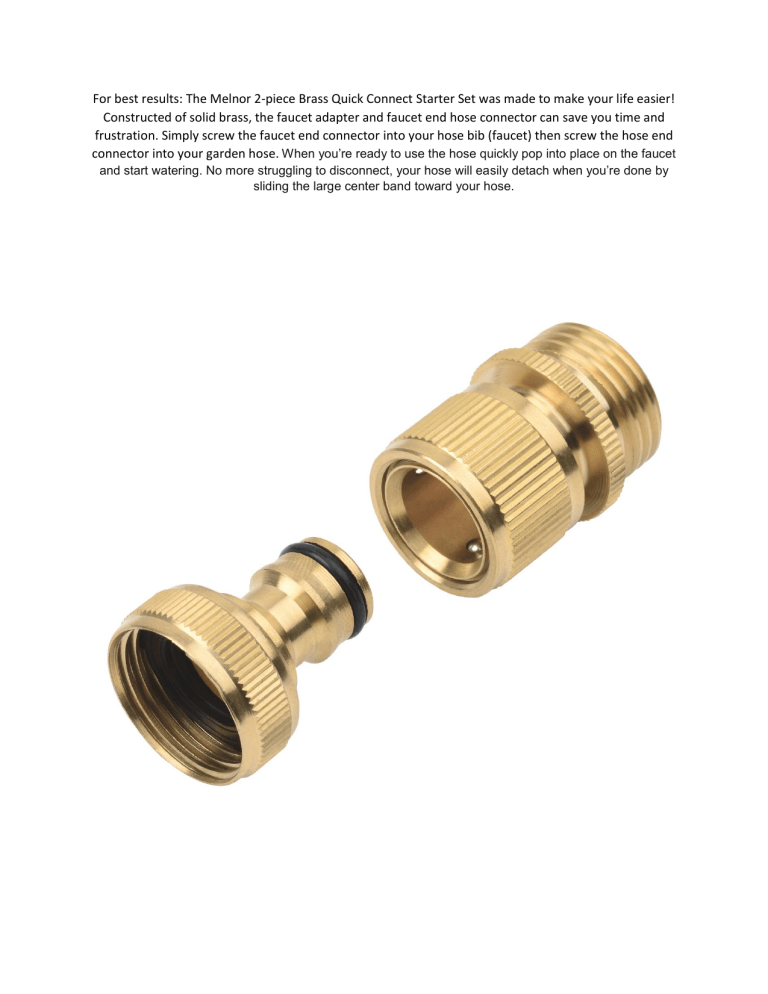 For best results: The Melnor 2-piece Brass Quick Connect Starter Set was made to make your life easier!
Constructed of solid brass, the faucet adapter and faucet end hose connector can save you time and
frustration. Simply screw the faucet end connector into your hose bib (faucet) then screw the hose end
connector into your garden hose. When you're ready to use the hose quickly pop into place on the faucet
and start watering. No more struggling to disconnect, your hose will easily detach when you're done by
sliding the large center band toward your hose.

* Your assessment is very important for improving the work of artificial intelligence, which forms the content of this project