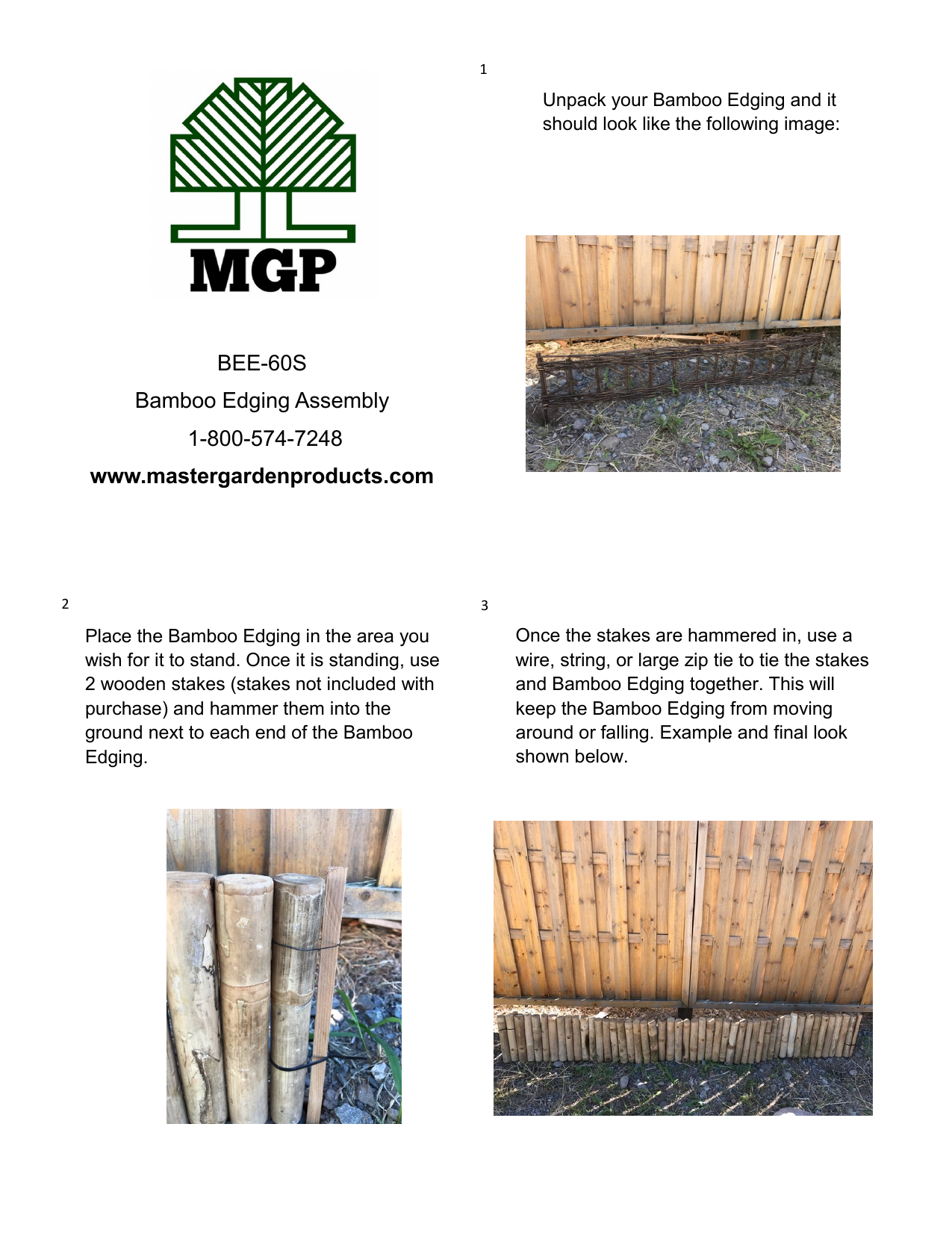 1
Unpack your Bamboo Edging and it
should look like the following image:
BEE-60S
Bamboo Edging Assembly
1-800-574-7248
www.mastergardenproducts.com
2
3
Place the Bamboo Edging in the area you
wish for it to stand. Once it is standing, use
2 wooden stakes (stakes not included with
purchase) and hammer them into the
ground next to each end of the Bamboo
Edging.
Once the stakes are hammered in, use a
wire, string, or large zip tie to tie the stakes
and Bamboo Edging together. This will
keep the Bamboo Edging from moving
around or falling. Example and final look
shown below.

* Your assessment is very important for improving the work of artificial intelligence, which forms the content of this project