natural NATSG600 User manual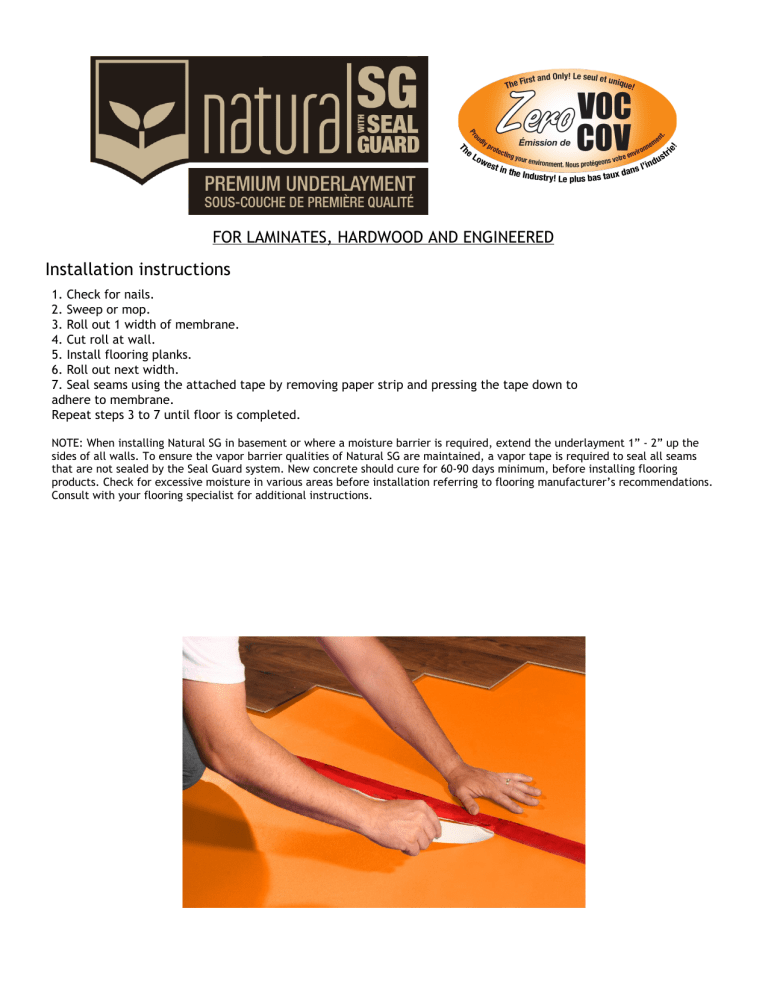 FOR LAMINATES, HARDWOOD AND ENGINEERED
Installation instructions
1. Check for nails.
2. Sweep or mop.
3. Roll out 1 width of membrane.
4. Cut roll at wall.
5. Install flooring planks.
6. Roll out next width.
7. Seal seams using the attached tape by removing paper strip and pressing the tape down to
adhere to membrane.
Repeat steps 3 to 7 until floor is completed.
NOTE: When installing Natural SG in basement or where a moisture barrier is required, extend the underlayment 1" - 2" up the
sides of all walls. To ensure the vapor barrier qualities of Natural SG are maintained, a vapor tape is required to seal all seams
that are not sealed by the Seal Guard system. New concrete should cure for 60-90 days minimum, before installing flooring
products. Check for excessive moisture in various areas before installation referring to flooring manufacturer's recommendations.
Consult with your flooring specialist for additional instructions.

* Your assessment is very important for improving the work of artificial intelligence, which forms the content of this project