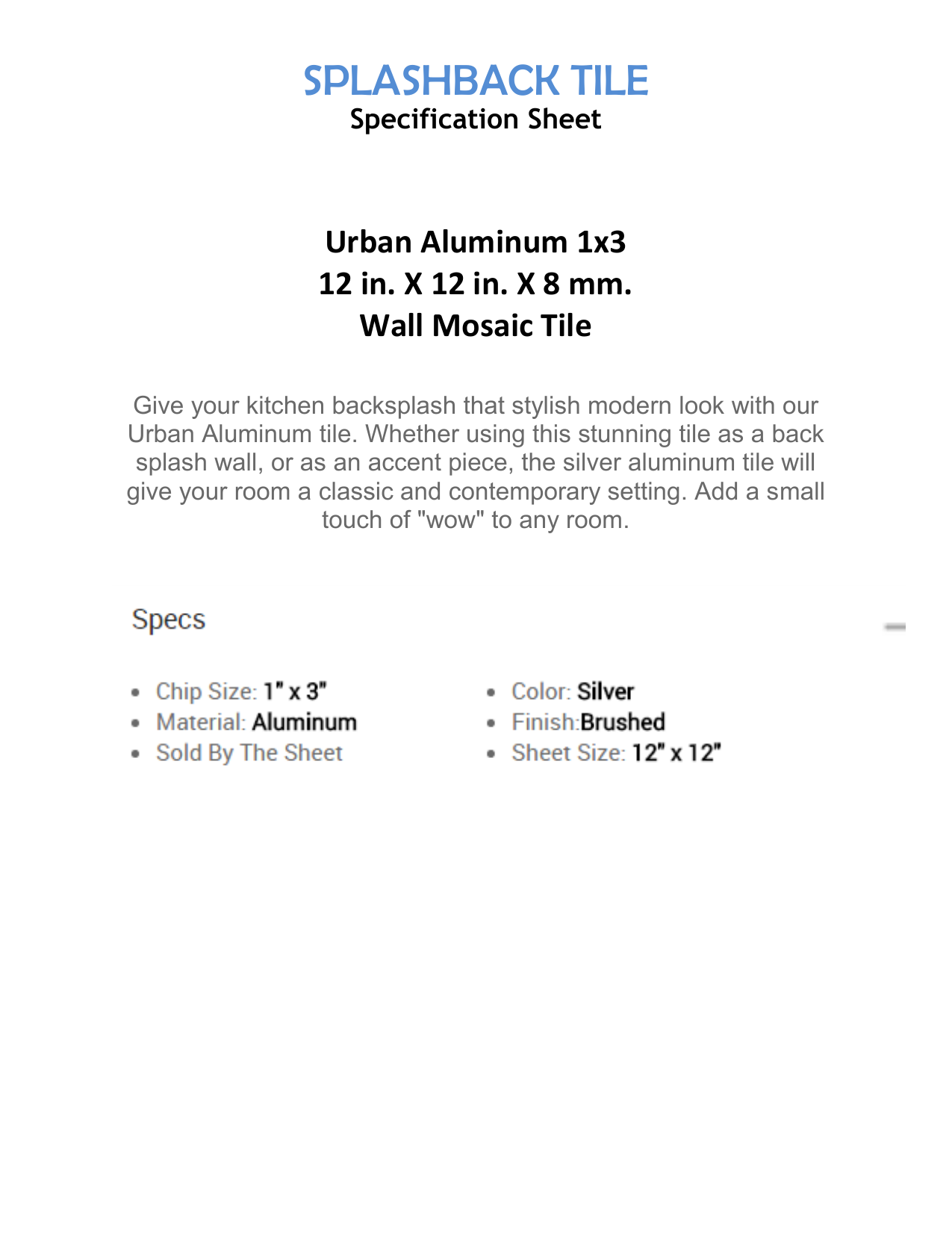 SPLASHBACK TILE
Specification Sheet
Urban Aluminum 1x3
12 in. X 12 in. X 8 mm.
Wall Mosaic Tile
Give your kitchen backsplash that stylish modern look with our
Urban Aluminum tile. Whether using this stunning tile as a back
splash wall, or as an accent piece, the silver aluminum tile will
give your room a classic and contemporary setting. Add a small
touch of "wow" to any room.

* Your assessment is very important for improving the work of artificial intelligence, which forms the content of this project