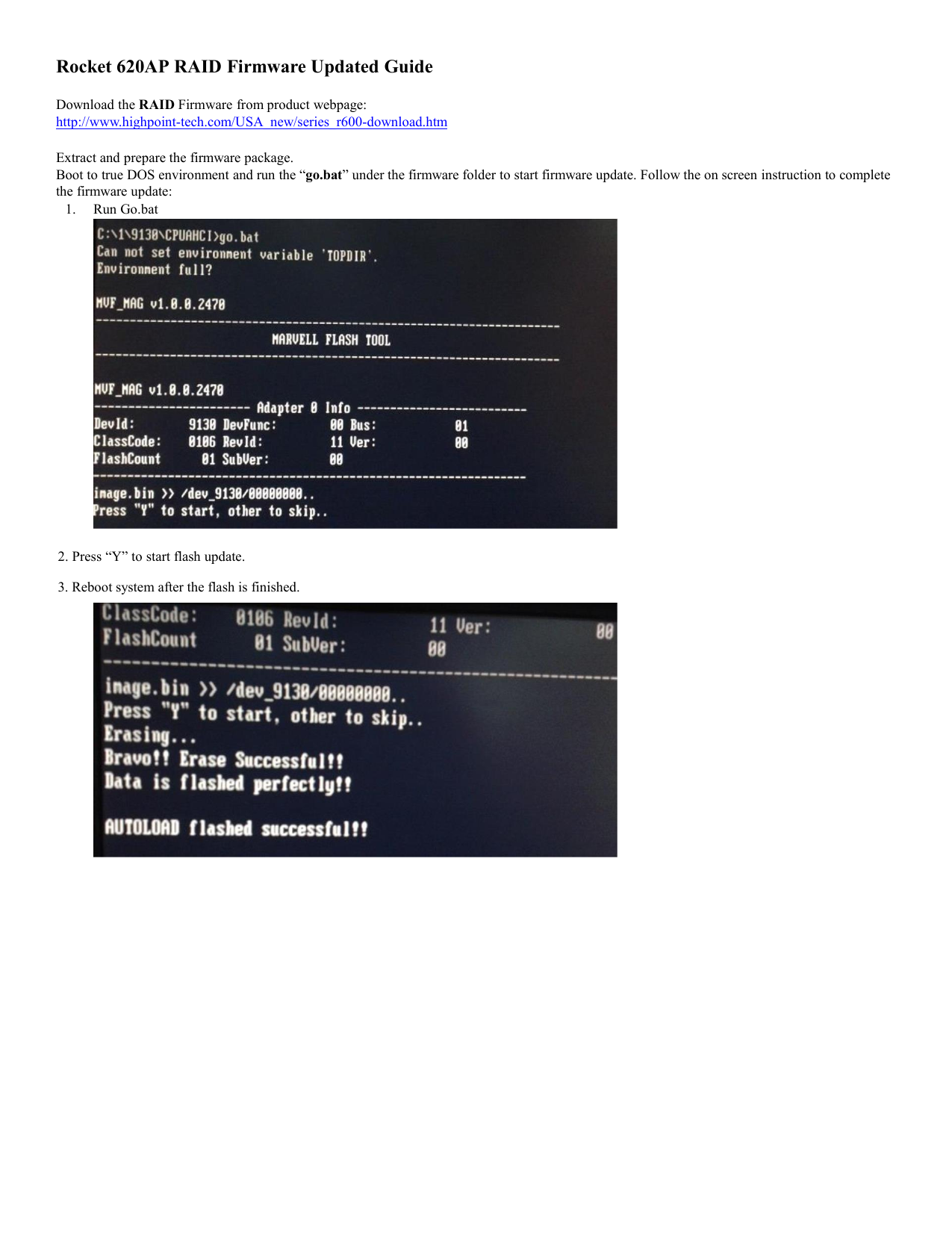 Rocket 620AP RAID Firmware Updated Guide
Download the RAID Firmware from product webpage:
http://www.highpoint-tech.com/USA_new/series_r600-download.htm
Extract and prepare the firmware package.
Boot to true DOS environment and run the "go.bat" under the firmware folder to start firmware update. Follow the on screen instruction to complete
the firmware update:
1. Run Go.bat
2. Press "Y" to start flash update.
3. Reboot system after the flash is finished.

* Your assessment is very important for improving the work of artificial intelligence, which forms the content of this project