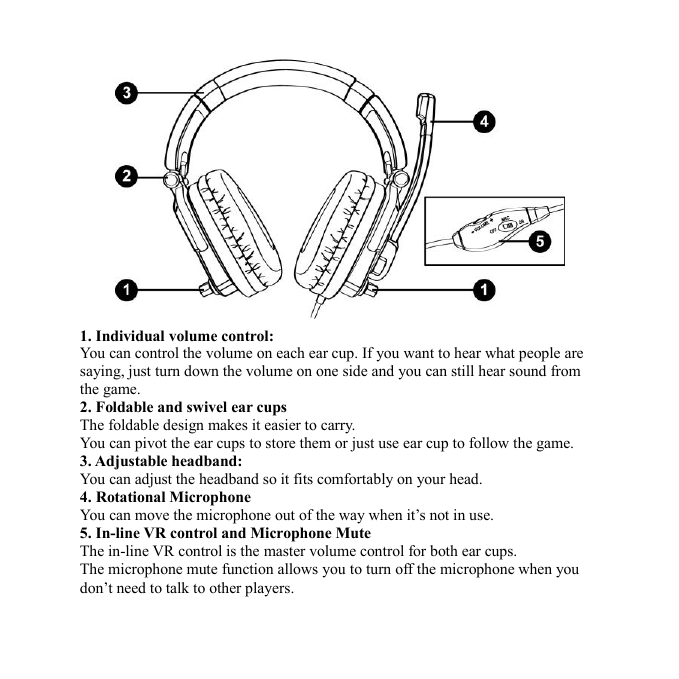 1. Individual volume control:
You can control the volume on each ear cup. If you want to hear what people are
saying, just turn down the volume on one side and you can still hear sound from
the game.
2. Foldable and swivel ear cups
The foldable design makes it easier to carry.
You can pivot the ear cups to store them or just use ear cup to follow the game.
3. Adjustable headband:
You can adjust the headband so it fits comfortably on your head.
4. Rotational Microphone
You can move the microphone out of the way when it's not in use.
5. In-line VR control and Microphone Mute
The in-line VR control is the master volume control for both ear cups.
The microphone mute function allows you to turn off the microphone when you
don't need to talk to other players.

* Your assessment is very important for improving the work of artificial intelligence, which forms the content of this project