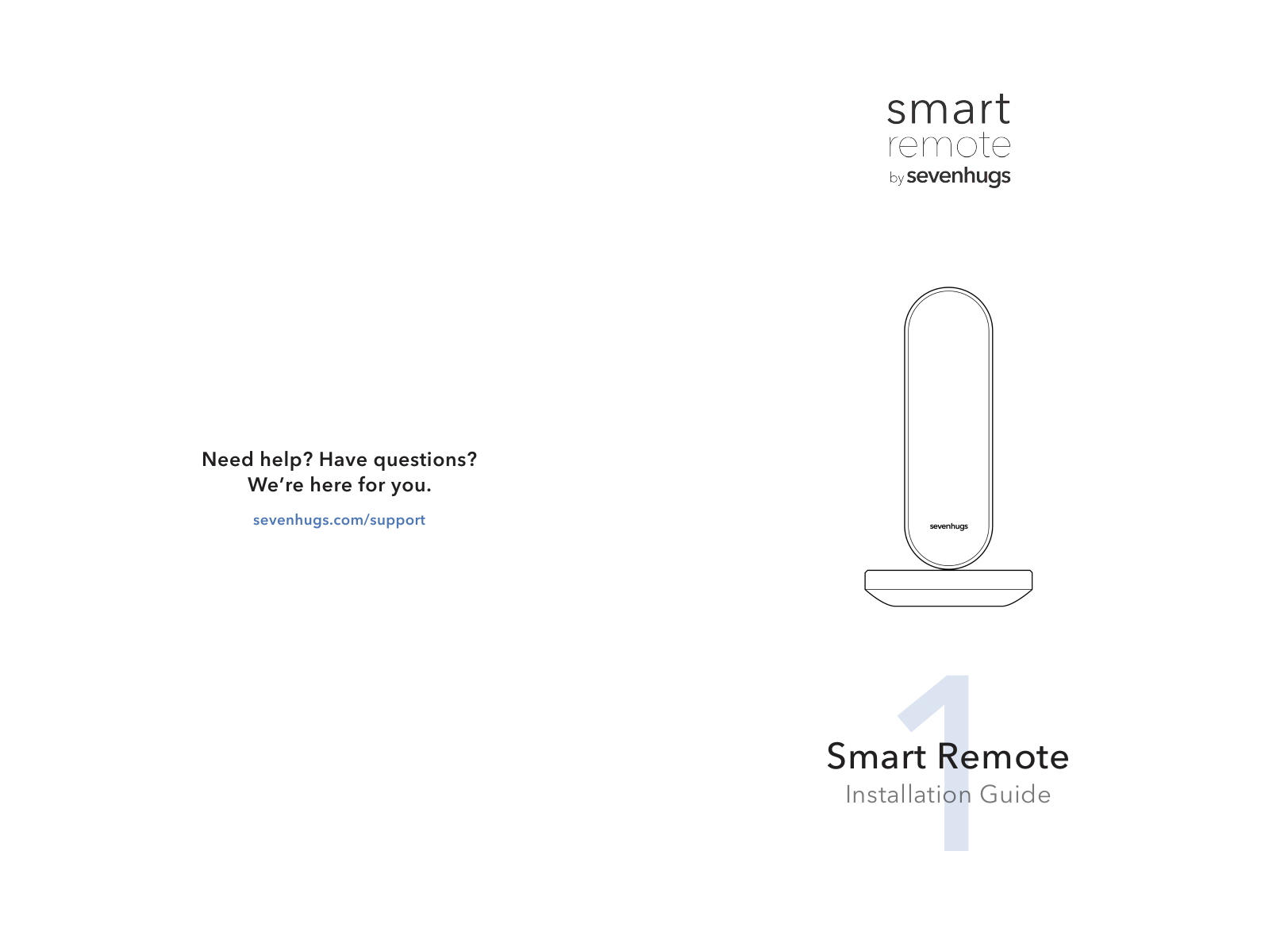 Need help? Have questions?
We're here for you.
sevenhugs.com/support
1
Smart Remote
Installation Guide
1
Turn on Smart Remote and connect it to Wi-Fi
Place Smart Remote on Charging
Base to turn it on.
2
Connect Smart Remote to Wi-Fi.
Add everything you want to control
Download and launch the
Sevenhugs Smart Remote app.
sevenhugs.com/app
Add devices and services you
want to control using the app.
3
Enhance your experience with scenes
Create A/V Scenes to control
multiple devices together.
4
Create Smart Home Scenes and
group multiple lights together.
Start controlling your world
Select what you want to control by
swiping in the carousel.
Turn on/off by tapping the icon.
When you're ready to add the magical control
experience to your Smart Remote, just follow the
instructions in the Room Sensors Installation Guide.
You can do this now or at any time in the future.

* Your assessment is very important for improving the work of artificial intelligence, which forms the content of this project