Petsafe 62410 Quick start guide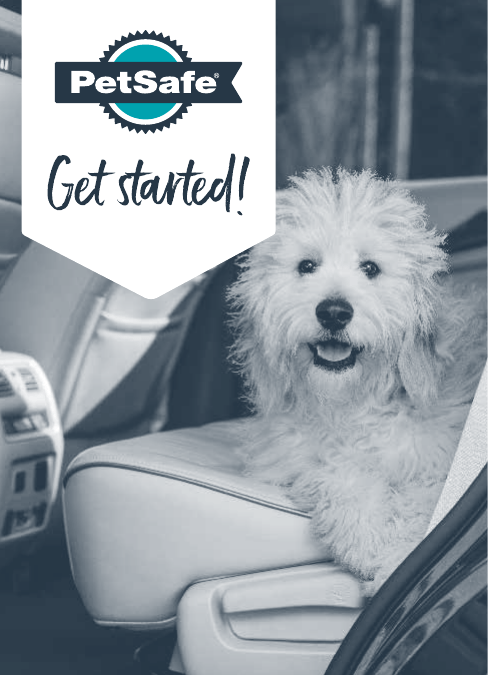 Happy Ride
™
DOG RAMP ADAPTOR
Let's remove the roadblocks to your
next road trip.
1
Select the right clip for your ramp.
Folding Dog Ramp
Telescoping Dog Ramp
Extra Long Telescoping Dog Ramp
Compact Telescoping Dog Ramp
2
Slip the strap loop (next to the adjuster) onto the
rubberized hook.
Pass the end of the strap through the clip and back
up through the adjuster.
3
Hang the hook securely over the inside of the open
vehicle door.
Place the ramp in the doorway and rest it as
securely as possible on the seat or floorboard.
4
Connect the clip to the ramp.
For the folding ramp: First hook the clip under the
rail, then over until it clicks.
For the telescoping ramps: First hook the clip over
the rail, then under until it clicks.
5
Adjust the strap so it holds the ramp in a level
position. Offer treats to gently encourage your dog
to practice walking up and down.
With a little patience and lots of praise, your dog
will soon be happy using the ramp on his own.
Let us help!
For questions or additional tips:
+1 (800) 732-2677
petsafe.com
1-Year Warranty
©2019 Radio Systems Corporation
Model: 62410 | YH400-2261
For important safety information, please see the customer care guide.

* Your assessment is very important for improving the work of artificial intelligence, which forms the content of this project