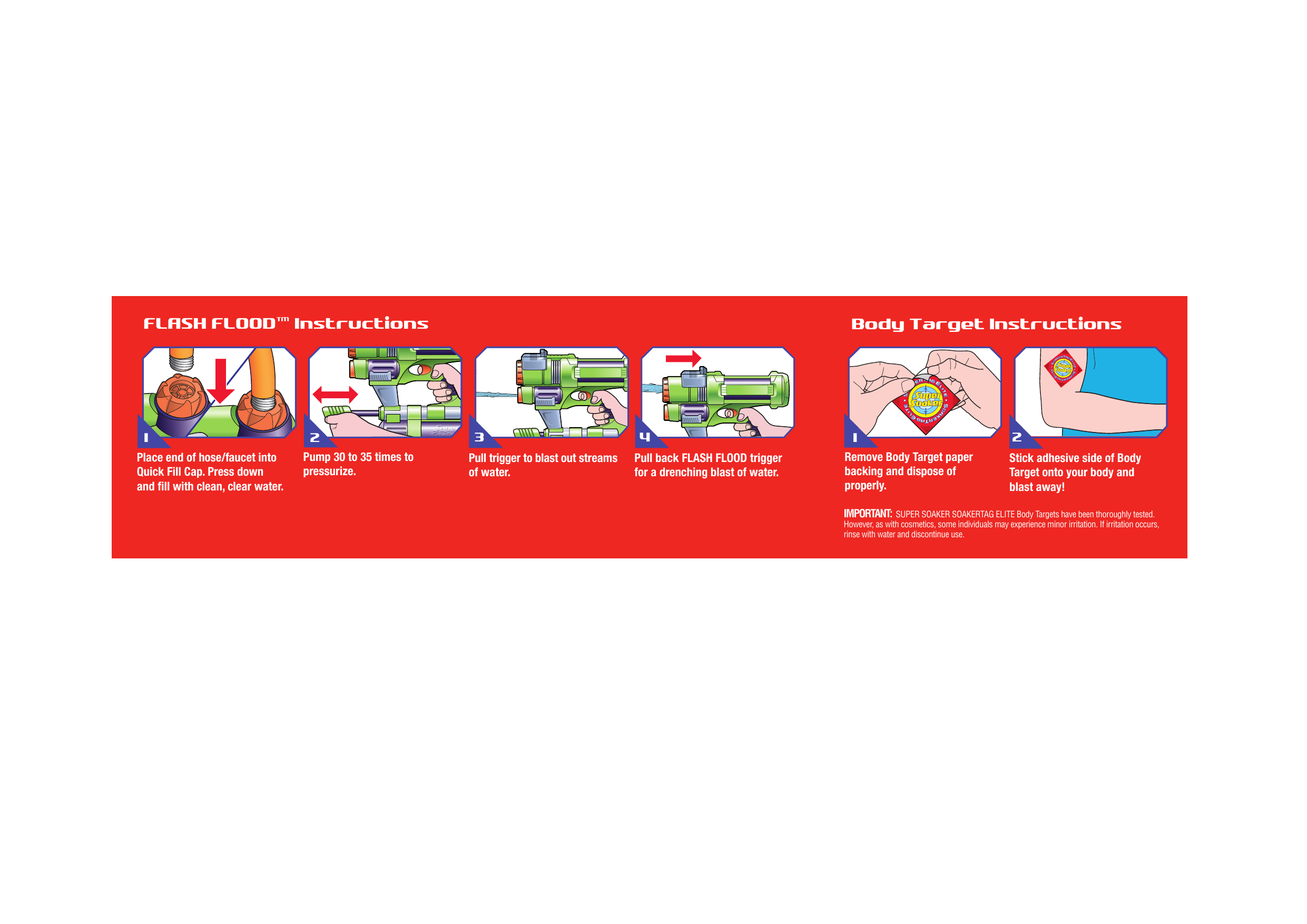 FLASH FLOOD™ Instructions
1
Place end of hose/faucet into
Quick Fill Cap. Press down
and fill with clean, clear water.
2
Pump 30 to 35 times to
pressurize.
Body Target Instructions
3
Pull trigger to blast out streams
of water.
4
Pull back FLASH FLOOD trigger
for a drenching blast of water.
1
Remove Body Target paper
backing and dispose of
properly.
2
Stick adhesive side of Body
Target onto your body and
blast away!
IMPORTANT: SUPER SOAKER SOAKERTAG ELITE Body Targets have been thoroughly tested.
However, as with cosmetics, some individuals may experience minor irritation. If irritation occurs,
rinse with water and discontinue use.

* Your assessment is very important for improving the work of artificial intelligence, which forms the content of this project