Satechi ST-TCMA2M User guide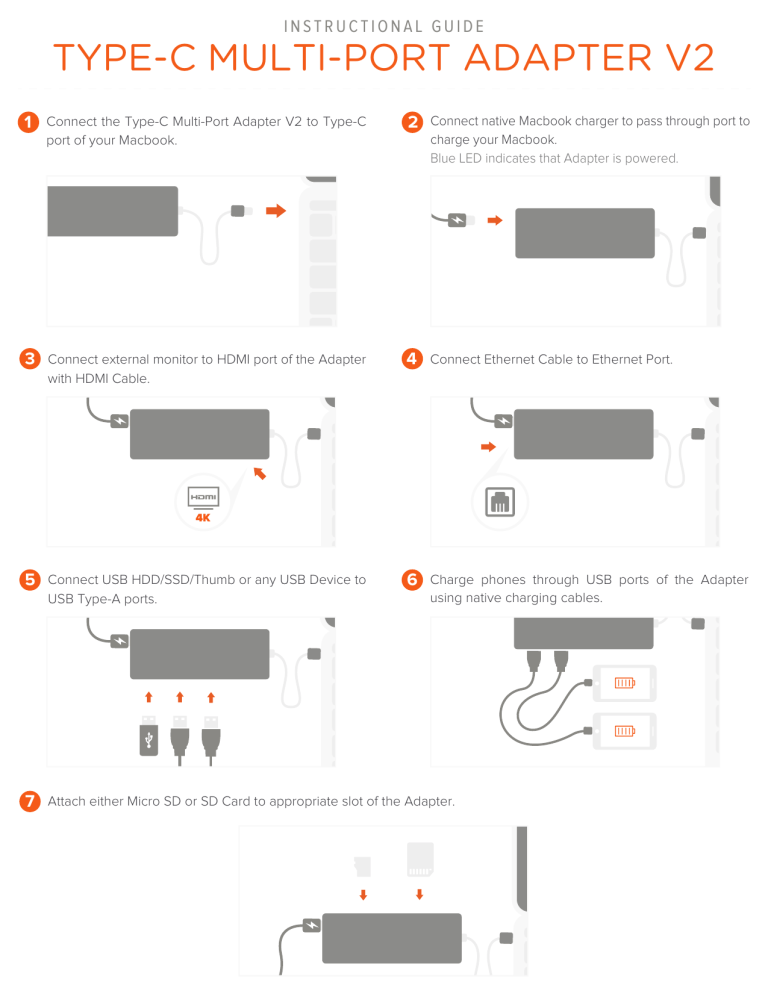 INSTRUCTIONAL GUIDE
TYPE-C MULTI-PORT ADAPTER V2
1
Connect the Type-C Multi-Port Adapter V2 to Type-C
port of your Macbook.
2
Connect native Macbook charger to pass through port to
charge your Macbook.
Blue LED indicates that Adapter is powered.
3
Connect external monitor to HDMI port of the Adapter
with HDMI Cable.
4
Connect Ethernet Cable to Ethernet Port.
6
Charge phones through USB ports of the Adapter
using native charging cables.
4K
5
Connect USB HDD/SSD/Thumb or any USB Device to
USB Type-A ports.
7
Attach either Micro SD or SD Card to appropriate slot of the Adapter.

* Your assessment is very important for improving the work of artificial intelligence, which forms the content of this project