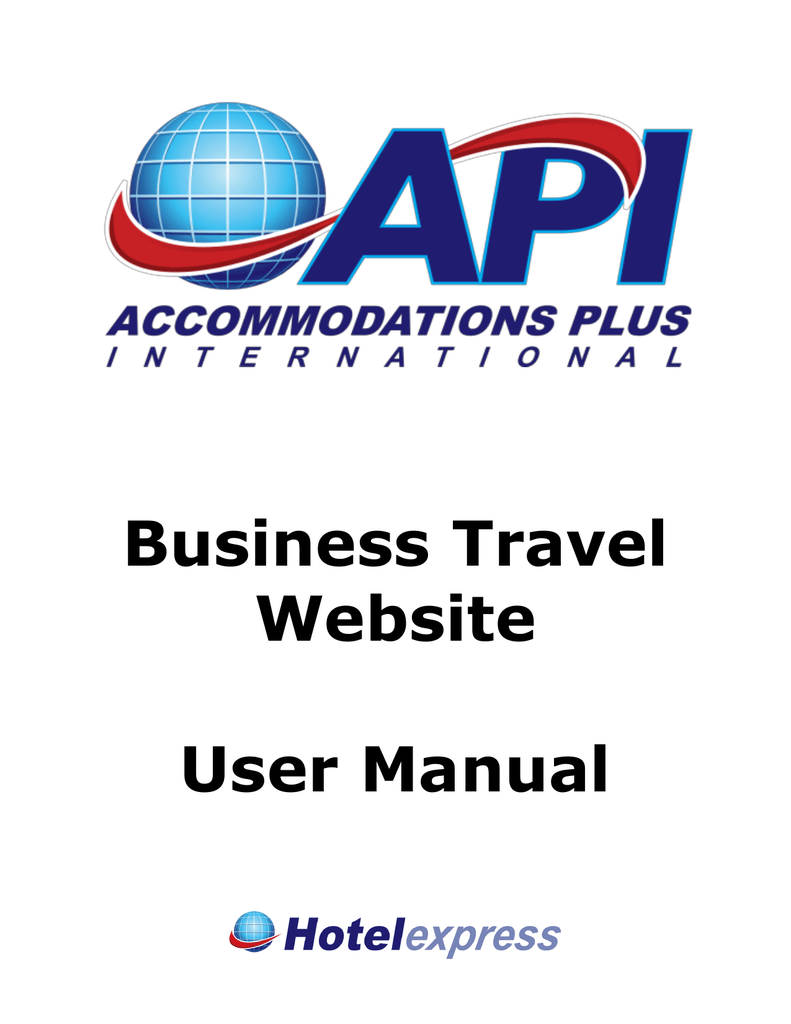 Business Travel
Website
User Manual
1. First time users of the Business Travel site will have to register. From the main page,
choose:
First time user? Click here to sign up
This process is only required once.
Note: Please follow your company's instructions as this may not apply to all users.
2. For all users that have previously registered, please enter your User ID and Password.
1. Certain fields on the Sign Up page are mandatory. These fields are indicated
with an (*) next to them, such as:
User ID (This can be your name, a letter combination, etc., i.e JohnS or
JSmith)
Password (Any combination of letters and number )
First name
Last name
Manager Name
Manager Email
Department Number
Location Number
Address
Phone number
User E-mail Address and re-confirmation of User e-mail Address
You must agree to Terms and conditions in order to proceed.
After registering, a re-confirmation e-mail will be sent to the registered e-mail
address. You must follow the link in that e-mail in order to activate your account.
Once you have activated your account, you will be able to proceed to reservations.
Log In in order to proceed to reservations.
1. A Hotel Search can be preformed by using one of the following:
City Name
State
Airport Code
Airline City (Not available for all users)
2. Enter the arrival and departure dates.
3. Click on Display Available Hotels to view options.
1. A list of preferred hotels will be displayed.
Displayed first will be rates offered for your airline only. Next will be API
Preferred rates and then other available hotels.
(Airline contracted rates will also display, but only at the request of the
airline.)
2. After choosing a hotel, click View Rates to get a list of available room
types and rates.
1. A list of room types will be displayed. Please make sure to read the room description, to ensure correct rate is secured (i.e. Airline contracted rate vs. hotel
best available rate.
2. Choose the appropriate rate description. Click on See Full Rate Details, to
see details about rate chosen.
Once rate details are reviewed, choose Reserve a Room, to proceed with the
reservation process.
Most of the information required will be automatically populated; credit card information must be entered manually every time.
Click on Reserve a Room to complete the reservation.
A confirmation page will be displayed with the booking information, confirmation
number and booking ID. The same information will be sent to the email address
provided on the booking form.
This confirmation needs to be presented to the hotel at the time of check-in.

* Your assessment is very important for improving the work of artificial intelligence, which forms the content of this project