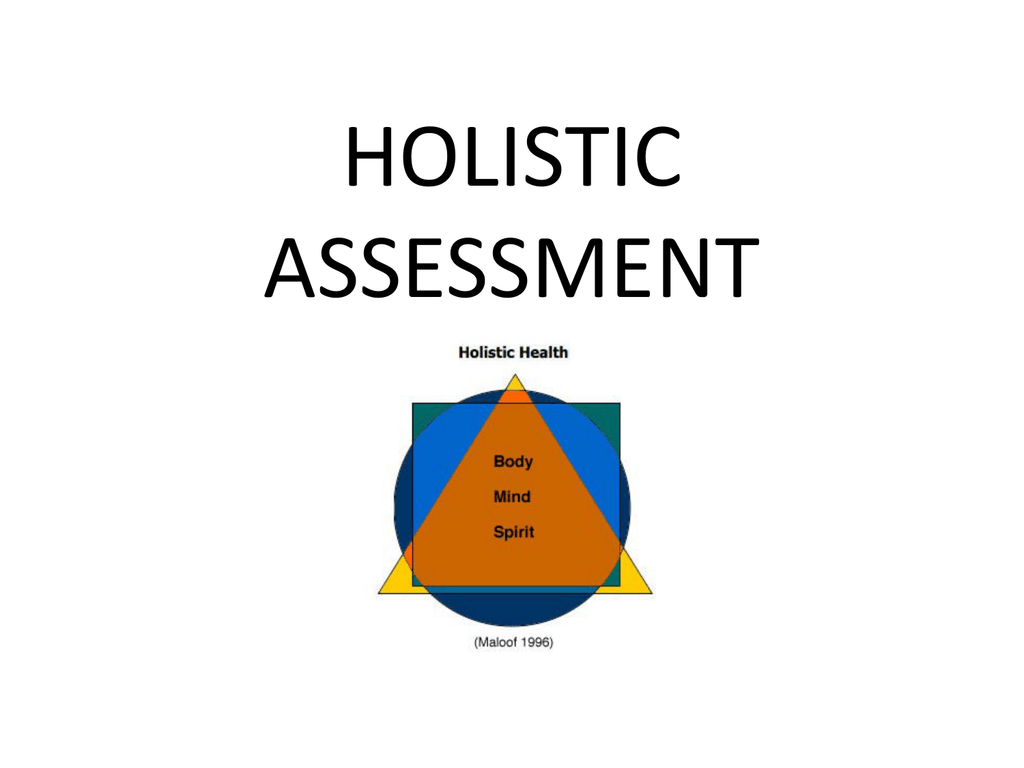 HOLISTIC
ASSESSMENT
Take 5 Imagine these legs are yours.
Take a minute to imagine how
they would impact on;
- Your life at home
- Your relationships – partner,
children
- Your job
- How you feel about yourself?
The Impact of Chronic Oedema
• Impaired mobility – reduced range of
movement in affected limb joints
• Functional restriction
• Difficulty with self care & hygiene
• Swelling - inability to wear rings and watches ,
difficulty fitting into clothes
• Skin Changes – skin tight and shiny, feels taut
• Heaviness
Pain caused by:
• Skin tightness
• Reduced function
• Muscle Strain, weight pulling on soft tissue
structures, e.g. tendons, ligaments
• Nerve compression
• Inflammation or infection
• Tingling, Pins and Needles - indicator of
neuropathic pain, not relieved by normal
analgesia.
• Reduced employment opportunities
• Social isolation
• Affects body image,
self esteem and
personal relationships
(Moffatt et al, 2003)
Assessment
•
•
•
•
•
•
History Taking
Assessment of swelling
Assessment of skin condition
Pain assessment
Psycho-social assessment
Vascular assessment
History taking
• Medical history – previous & current
– Arthritis, cancer, cardiac, renal, trauma, surgery
• Current medication
- some exacerbate oedema
•
•
•
•
•
•
Family history – oedema/venous/cardiac/renal
weight history
Presenting symptoms – onset
Mobility & functional assessment
Previous treatments?
Allergies
Assessment of swelling
- ? Pitting, press and hold
for 10 seconds
- measurements of limb – baseline for
comparison
Stemmer Sign
Positive Stemmer's sign - inability to pinch fold of skin
at base of second toe due to thickening.
Diagnostic of Lymphoedema
Assessment of skin condition
The general condition of the patient's skin should be
assessed for:
• Hydration (eg dryness)
• Pigmentation/lipodermatosclerosis
• Eczema
• Redness/pallor/cyanosis
• Warmth /coolness
• Signs of cellulitis
• Broken or ulcerated skin
• Fungal infections – toes and skin folds (eg Tinea Pedis)
Pain assessment
• Use pain assessment tools – Wong Baker
• Pain Assessment & Management Information
Sheet
– Nociceptive or Neuropathic?
Abbey Pain Scale for the measurement of pain for people who cannot verbalize.
Score following a 5 minute observation.
NO PAIN SCORE = 0-2 (No intervention), MILD = 3-7 (Administer drugs observe effect)
MODERATE = 8-13 (Administer drugs observe effect) SEVERE =14 plus (Seek help immediately)
Affix RiO Label
Vocalization:
e.g. crying, groaning, whimpering,
Absent 0 / Mild 1 / Mod 2 / Sev 3
Facial Expression:
Looking tense, frowning, grimacing
Absent 0 / Mild 1 / Mod 2 / Sev 3
Change in body language:
Fidgeting, rocking, withdrawal
Absent 0 / Mild 1 / Mod 2 / Sev 3
Behavioral changes:
Increasing confusion, change in sleep pattern,
not eating, reluctant to move or receive care.
Absent 0 / Mild 1 / Mod 2 / Sev 3
Physiological changes:
(for acute pain) Pulse, Pallor
Absent 0 / Mild 1 / Mod 2 / Sev 3
Physical changes:
Pressure sore, injury, contracture
Absent 0 / Mild 1 / Mod 2 / Sev 3
Total Score
Signature
Date
Date
Date
Time
Time
Time
Psycho-social Assessment
•
•
•
•
Effects of swelling on day to day life
Screen for depression
Occupation – past & present
Care and social support
mechanisms
• Body image issues
• Expectations of treatment
Vascular Assessment
All patients must be assessed to
establish their vascular status
• Doppler ABPI is the standard
- Ok to compress ABPI of 0.8 to 1.2
• Difficult on very oedematous limbs
• Lower limb assessment tool
• Toe brachial pressure index
Take 5 The patient arrives for their appointment
and this is what you are faced with:
1. What do you do & why?
2. What do you think your
chances of improving these
legs are?
Please jot your thoughts down
Management
1. Skin care
2. Lymphatic drainage (MLD / SLD)
3. Exercise
4. Compression therapy
5. Pain management
6. Psychological support
7. Nutritional support
Skin Care
Vitally important to maintain skin integrity, prevent the
development of hard or dry skin, and reduce the risk of
infection:
• Encourage a daily skin care regimen & self care (or at
each dressing change)
• Wash with soap substitute – wash off old emollient
• Dry gently – thoroughly into skin folds & between toes
• Apply regular emollients in downwards motion(not
between toes) – emollient formulary
• Removal of skin scales
Hyperkeratosis
Prevent – daily skin care regimen & compression
Treat – use emollients that contain urea
Wipes & squirting saline are NOT effective
Needs bucket of warm water, flannel & emollient
(Hydromol Ointment)
Folliculitis
• A pustular inflammation of superficial hair follicles caused by
bacteria
• Caused by application of emollients in upwards direction
• If left untreated cellulitis may develop
Varicose Eczema
• Gravitational eczema is found in a large
number of patients with chronic oedema
• It is associated with poor venous return
• It is managed through the use of Compression
therapy, leg elevation, emollients
• Use topical steroid OINTMENT when it is flares
up, potent for 2 weeks reducing down
Cellulitis Management
• Prevent acute inflammatory episodes (cellulitis) by
meticulous skin care
• Each episode further damages lymphatics
• Prompt treatment is essential to prevent further
damage that can predispose to recurrent
attacks.
Cellulitis Treatment
• Acute cellulitis – 2 weeks antibiotics
• 2 or more attacks per year – prophylactic
antibiotics
• This is the BLS consensus for treatment of
cellulitis:
http://www.thebls.com/consensus.php
Cellulitis or Red Legs?
Cellulitis
Symptoms
Red Legs
YES
Temperature/fever
NO
YES
Feeling unwell
NO
YES
Pain
YES
Redness which spreads
YES
Heat
More tenderness
No
More warmth
Lymphatic drainage
Manual / Simple (MLD / SLD)
• Repetitive light pressure
movements on the skin at a slow
rhythm.
• Movement mimics the action of
lymph flow in the body.
• Stimulates lymphatics to
function more effectively
• Only available privately or in the
Lymphoedema clinic BUT, they
don't do legs!
Exercise, Movement & Leg Elevation
The importance of movement can not be
underestimated
• Optimize flexibility & prevents stiffness
• Improve muscle pump action
• Enhance lymph and venous return
Exercise Suggestions:
• Tailored to the patient's individual level of ability
• look at current levels of activity and encourage
patients to identify ways to increase them
• Activating the calf muscle by circulating, flexing and
dorsiflexing the feet
• Frequent short walks
• Compression garments should be worn during
exercises
• 'Generations Games' – DVD, classes, buddies
• Elevate legs when sitting
• DO NOT SLEEP IN THE CHAIR!
Pain Management
• Identify cause & treat eg cellulitis
• Nociceptive & neuropathic analgesia
– Amitriptyline at night?
• Education & positive reinforcement
• Pain –> poor sleep –> depression -> pain cycle
Psychological Support
• Engage & empower patients in their care –
decision making & self care, setting goals
• Talking Spaces - for the treatment of depression
and anxiety
• Talking Health - Coping with physical health
problems using psychological therapies
• Medication
Nutritional Support
Oxfordshire weight Loss Service
•
•
The programmes have been developed with long-term results in mind, to help
participants understand more about their weight and the drivers of their
behaviours.
MoreLife also work with clients to reinforce positive behaviours and challenge
behaviours that have a negative impact on their health
Compression
Compression
• Hosiery
– early stages
– Maintenance – continuing care
• Bandaging
– to decongest the limb prior to
moving to maintenance with
hosiery
– With ulceration/lymphorrhoea
– Distorted limb shape
Compression Hosiery
Hosiery is divided into classes which depends on
the amount of mmHg delivered at the ankle and
there are variations between British and
European standard.
Classification
BRITISH: Level of mmHg
EUROPEAN: Level of
mmHg
Class 1
14 – 17mmHg
18 – 21mmHg
Class 2
18 – 24mmHg
23 – 32mmHg
Class 3
25 – 35mmHg
34 – 46mmHg
The CHROSS Checker
• The CHRonic Oedema Signs and Symptoms
• CHROSS Checker chart and key cards
• Helps identify skin changes – as a result of
underlying venous and lympho-venous disease
• As part of a Holistic Patient Assessment
• Clear guidance on which compression products
can be used to manage the disease type
Key Card
CHROSS Checker Form
•
European (EU) Class garments - RAL
•
For management of oedema, chronic
oedema & lymphoedema
•
Stiffness of garments oppose limb
oedema
•
Available on FP10 / GP10
Actilymph – 'off the shelf'
• European class
• 3 classes / 5 sizes - sand
• Below knee open & closed toe &
thigh length open toe available in
black
• 2 leg lengths (below knee)
• 2 welt widths, both with grip top
Please watch the following video:
The rule of thumb is that off-the-shelf compression hosiery sizes
will generally fit 80% of patients.
Made to Measure Hosiery
• You may ONLY measure for MTM hosiery
AFTER you have attended this hosiery
workshop and received the correct training
• 'Off the shelf' hosiery is your 1st line option
• Only consider MTM after 1st measuring the
limb for 'off the peg' hosiery and confirming it
does not fit within these measurements
Measuring for hosiery
• Measurement guides are provided by the
manufacturer but always include ankle
circumference
• Measurements should be taken as early in the
morning as possible, before the patient has been
standing for long periods of time, or straight after
removal of bandages
• Patients who require compression hosiery for
each leg must have both legs measured because
they may be different sizes.
• Measurements need to be taken next to the skin to ensure
accuracy
• Take measurements in standing position for thigh hosiery,
sitting or standing for calf & ankle
• If sitting the knee should be flexed to 90 degrees and foot
on the floor
• Use a sheet of paper to measure the foot length
• Check accuracy of measuring tape- old tapes stretch with
time
Practical session
MTM Order Form
1. Fill in your name and mobile number
Order ref. - the patient's name
2. The measurements - two columns - in cm
l = measurements of
length
DO NOT follow the contours of the body. Measure vertically to the ground
c = measurements of circumference
c & l are measured in stages up the limb
• Use a pen to mark the spot
• The positions for each point are described on the inside cover of the pad eg B1 - where
the calf starts
3. Panty. - DO NOT ORDER - £150/pair!!
 Only in particular circumstances
 Difficult to measure
 Refer to tissue viability if you think you need them
4. Ankle pads - AS ABOVE, DON'T ORDER
5. Oblique toe – to protect little toes
How high?
As high as the
oedema!
Below knee if no oedema to knee or above:
- prevent ulcer recurrence
- DVT
- Measurements A-D
Thigh length
If the knee is swollen or there is oedema above
the knee.
• A - G measurements
• Point G is 2cm below the gluteal fold
• If you want to finish lower – measure
F above the knee and G wherever you
want the stockings to finish
Thigh high with waist attachment
For thigh high oedema with risk of
hosiery rolling at the top
• Can have both legs in this at
the same time
Options
1. Open toe
- allows access to toes
- podiatry
• - to check circulation if staying on for eg 1 week
2. Closed toe
- if there is oedema to the foot
+/- oblique toe - l A1 and l A2
Top band
• NB unless you specify otherwise below knee will
come without any kind of top band!!
• 3cm available for below knee only
• 5cm also available for thigh
T Heel ankle seam
• This gives a little extra room around the front of the
ankle so it doesn't dig in
• Always choose this
7- back of the form
MTM practical
• Please pair up with someone and measure
one of their legs for MTM thigh length
hosiery
• Complete the measurement form choosing
from the options re colour, top band etc
and selecting the relevant codes
Hosiery applicators
Actiglide
Magnide – see video
Friends & family
Continuing care – Delegated Health Task
Self Care Compression
Other garments – to facilitate self care by
patients
Farrowwrap
Juxtafit
Please refer to TV if you think your patient
would benefit. Not everyone is suitable.