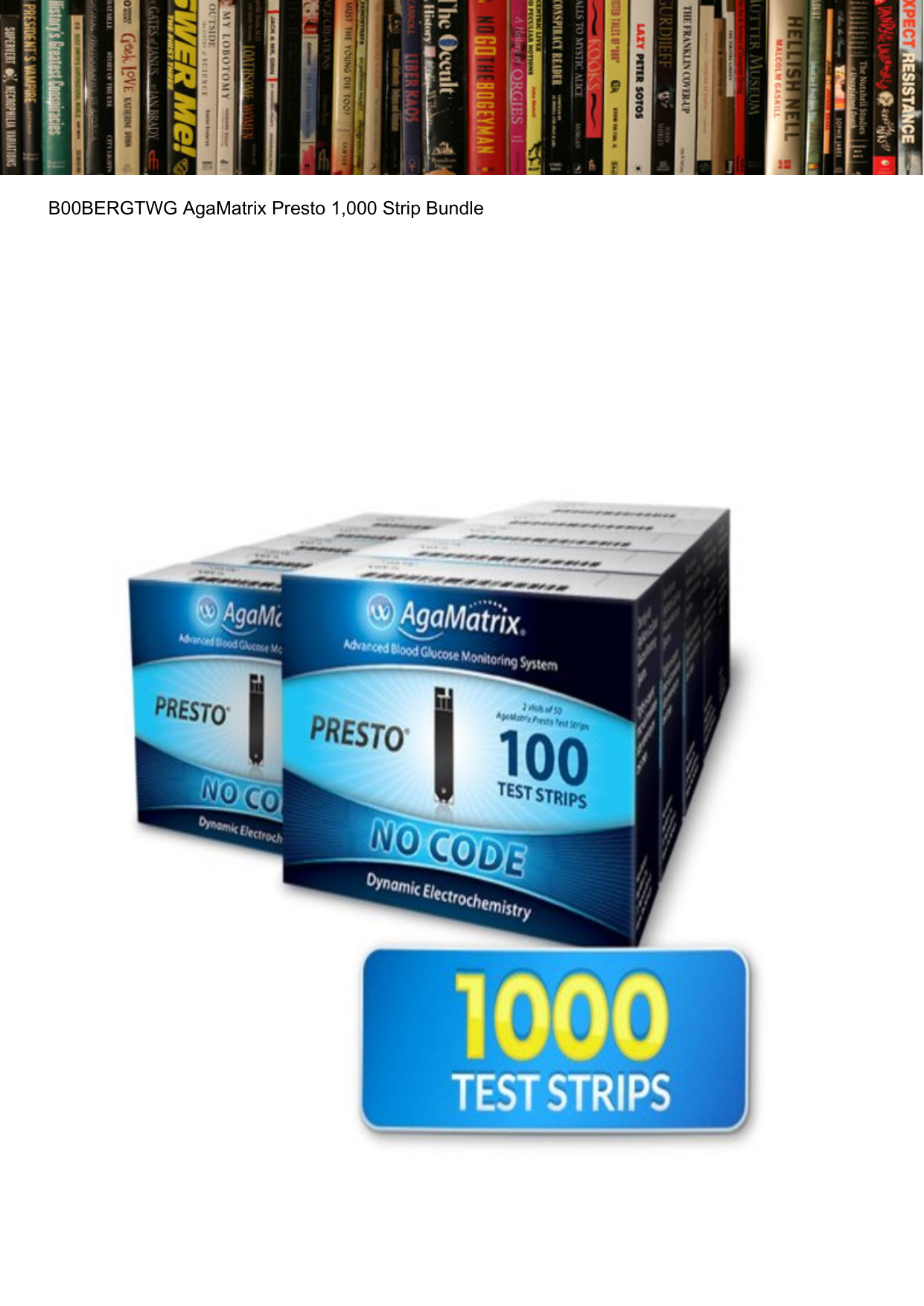 B00BERGTWG AgaMatrix Presto 1,000 Strip Bundle
Product Description :
AgaMatrix was founded with the goal of making useful and affordable tools for people with diabetes.
This test strip bundle makes glucose testing accessible for everyone without sacrificing quality.
Product Details
Amazon Sales Rank: #1070450 in Health and Beauty
Brand: AgaMatrix
Dimensions: 4.00" h x 6.00" w x 12.00" l, 1.00 pounds
Features
$0.18 cents per test strip, The lowest prices you'll find anywhere.
Blood
High Quality Product: See AgaMatrix website for more details, clinical white papers, and product
reviews.
Factory Direct Pricing: Strips cost less than $0.18 each, 5X less than leading brands.
AgaMatrix Meters works with a free AgaMatrix Diabetes Manager app for iPhone, iPod touch, iPad.
Visit iTunes and search for "AgaMatrix" for more details.
Customer Reviews
Most helpful customer reviews
5 of 5 people found the following review helpful.
Serious math problem
By John D Ekstromer
1000 test strips for $1000 equals $1.00 apiece, not 0.18 cents apiece. I don't know where they came
up with that, but if they cost 0.18 a piece, that would be $180.00, not $1000.00. If they want to sell
them at 1000/$180.00, I'll be happy to but them. You game for that, folks? See all 1 customer
reviews...

* Your assessment is very important for improving the work of artificial intelligence, which forms the content of this project