Apple Wireless keyboard User manual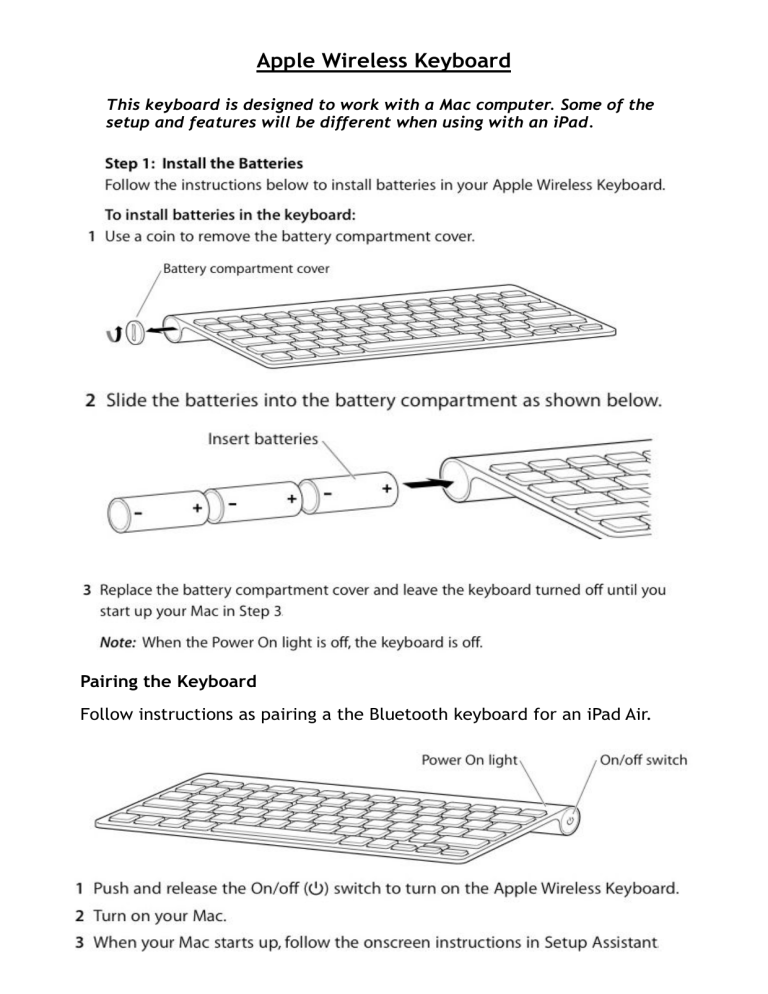 Apple Wireless Keyboard
This keyboard is designed to work with a Mac computer. Some of the
setup and features will be different when using with an iPad.
Pairing the Keyboard
Follow instructions as pairing a the Bluetooth keyboard for an iPad Air.
Press and hold the force iPad on-screen keyboard to pop up.

* Your assessment is very important for improving the work of artificial intelligence, which forms the content of this project