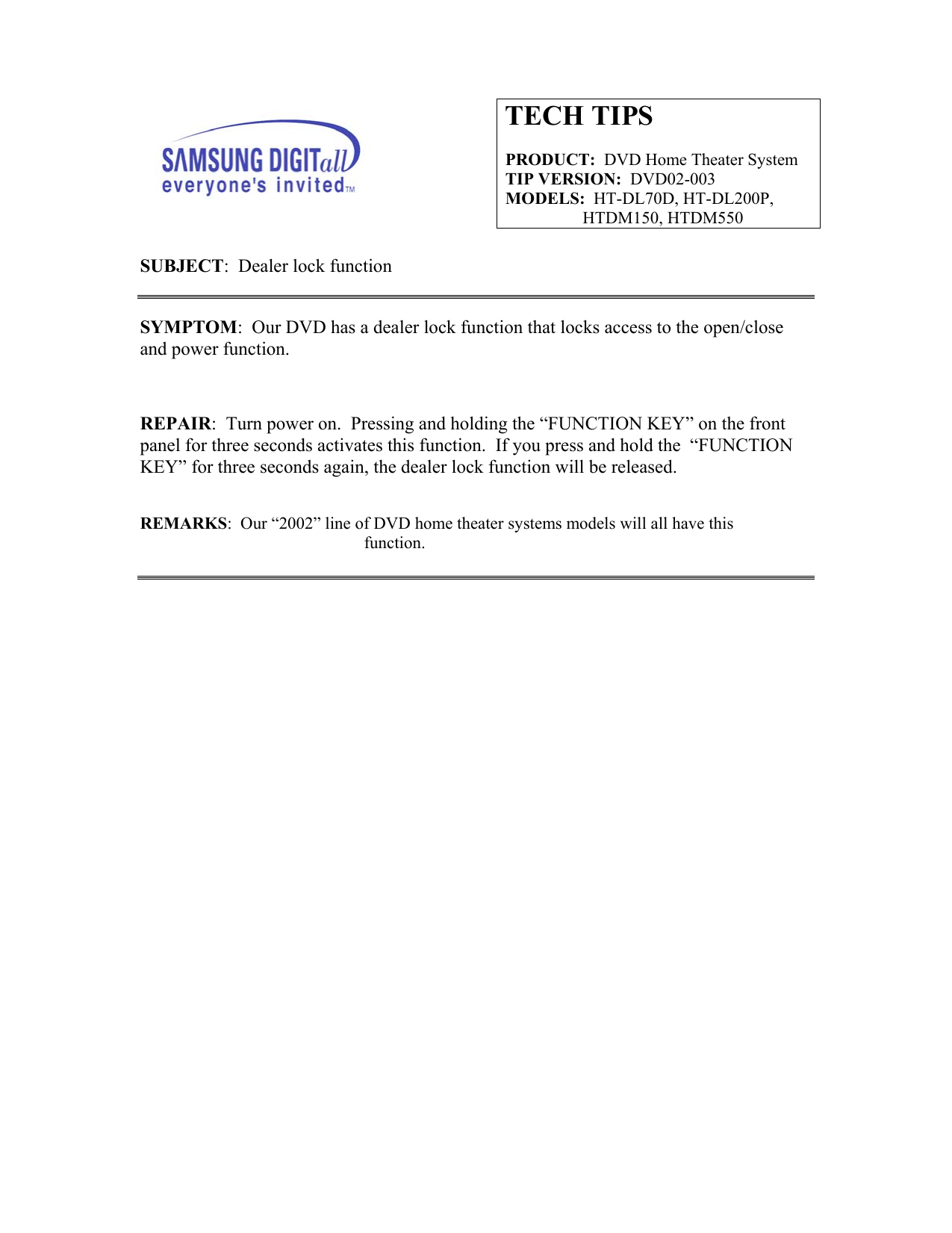 TECH TIPS
PRODUCT: DVD Home Theater System
TIP VERSION: DVD02-003
MODELS: HT-DL70D, HT-DL200P,
HTDM150, HTDM550
SUBJECT: Dealer lock function
SYMPTOM: Our DVD has a dealer lock function that locks access to the open/close
and power function.
REPAIR: Turn power on. Pressing and holding the "FUNCTION KEY" on the front
panel for three seconds activates this function. If you press and hold the "FUNCTION
KEY" for three seconds again, the dealer lock function will be released.
REMARKS: Our "2002" line of DVD home theater systems models will all have this
function.

* Your assessment is very important for improving the work of artificial intelligence, which forms the content of this project