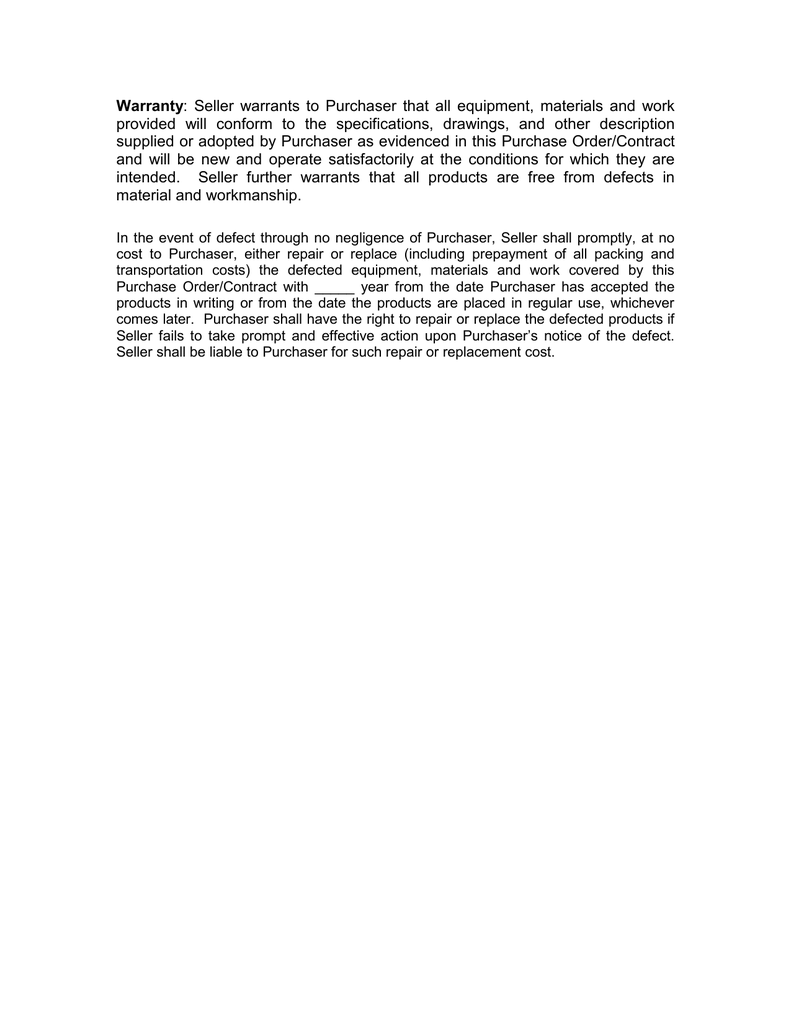 Warranty: Seller warrants to Purchaser that all equipment, materials and work
provided will conform to the specifications, drawings, and other description
supplied or adopted by Purchaser as evidenced in this Purchase Order/Contract
and will be new and operate satisfactorily at the conditions for which they are
intended. Seller further warrants that all products are free from defects in
material and workmanship.
In the event of defect through no negligence of Purchaser, Seller shall promptly, at no
cost to Purchaser, either repair or replace (including prepayment of all packing and
transportation costs) the defected equipment, materials and work covered by this
Purchase Order/Contract with _____ year from the date Purchaser has accepted the
products in writing or from the date the products are placed in regular use, whichever
comes later. Purchaser shall have the right to repair or replace the defected products if
Seller fails to take prompt and effective action upon Purchaser's notice of the defect.
Seller shall be liable to Purchaser for such repair or replacement cost.

* Your assessment is very important for improving the work of artificial intelligence, which forms the content of this project