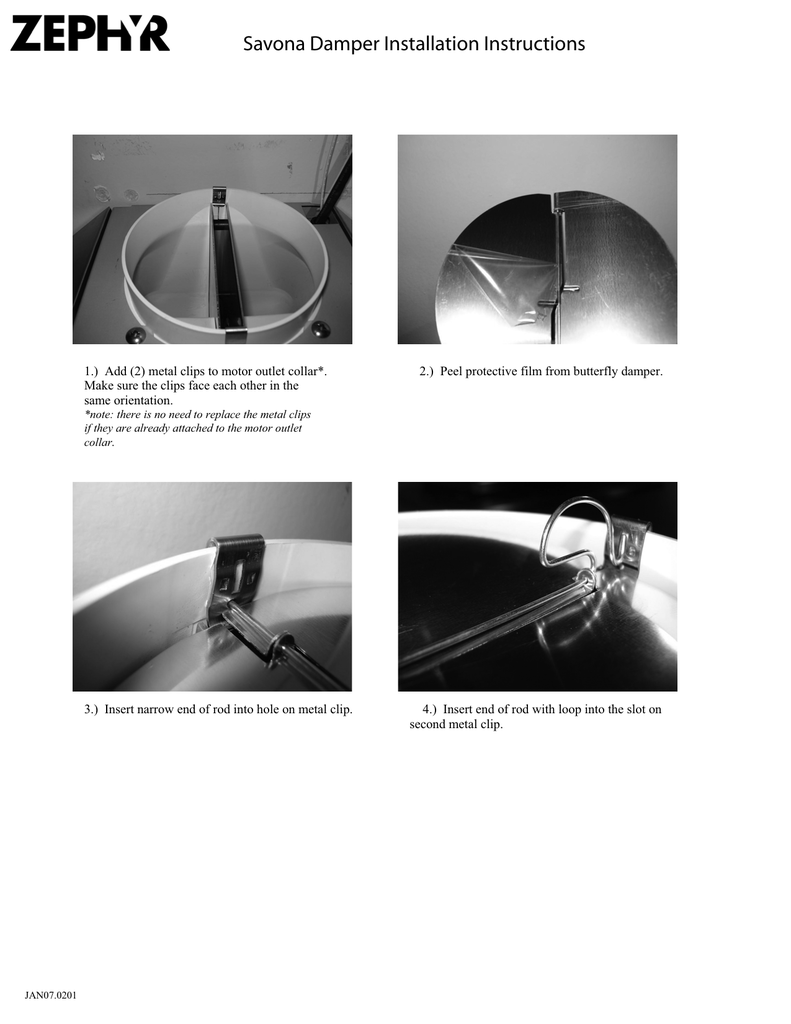 Savona Damper Installation Instructions
1.) Add (2) metal clips to motor outlet collar*.
Make sure the clips face each other in the
same orientation.
2.) Peel protective film from butterfly damper.
*note: there is no need to replace the metal clips
if they are already attached to the motor outlet
collar.
3.) Insert narrow end of rod into hole on metal clip.
JAN07.0201
4.) Insert end of rod with loop into the slot on
second metal clip.

* Your assessment is very important for improving the work of artificial intelligence, which forms the content of this project