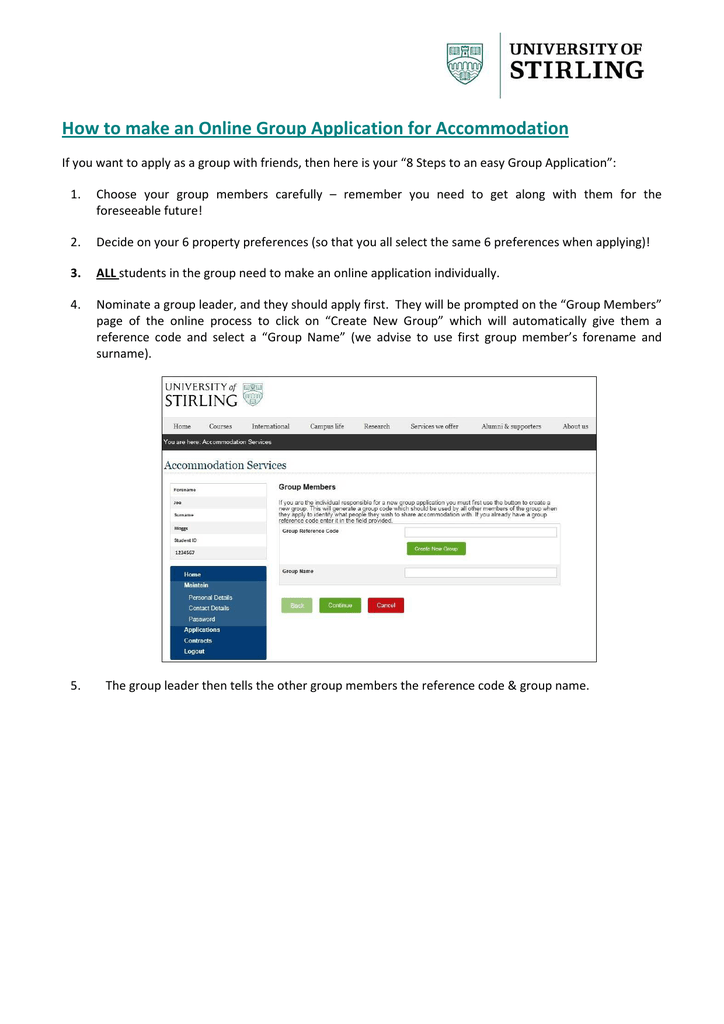 How to make an Online Group Application for Accommodation
If you want to apply as a group with friends, then here is your "8 Steps to an easy Group Application":
1.
Choose your group members carefully – remember you need to get along with them for the
foreseeable future!
2.
Decide on your 6 property preferences (so that you all select the same 6 preferences when applying)!
3.
ALL students in the group need to make an online application individually.
4.
Nominate a group leader, and they should apply first. They will be prompted on the "Group Members"
page of the online process to click on "Create New Group" which will automatically give them a
reference code and select a "Group Name" (we advise to use first group member's forename and
surname).
5.
The group leader then tells the other group members the reference code & group name.
6.
The other members of the group, can now apply and will have to input the reference code and Group
name when prompted to do so (you DO NOT click on Create New Group)
7.
In the "Additional Notes" section (see red arrow in picture below), please list the names of the other
members of the group
8.
Complete the online applications and check your University email account regularly for your
accommodation offer (ensure that you check the spam/junk mail folders also).
Please note that Accommodation Services will not hold rooms in flats for groups where an application has not
been received from a group member.
Please also note, if you are studying aboard for either Autumn or Spring semester, you CANNOT apply as part
of a group.

* Your assessment is very important for improving the work of artificial intelligence, which forms the content of this project