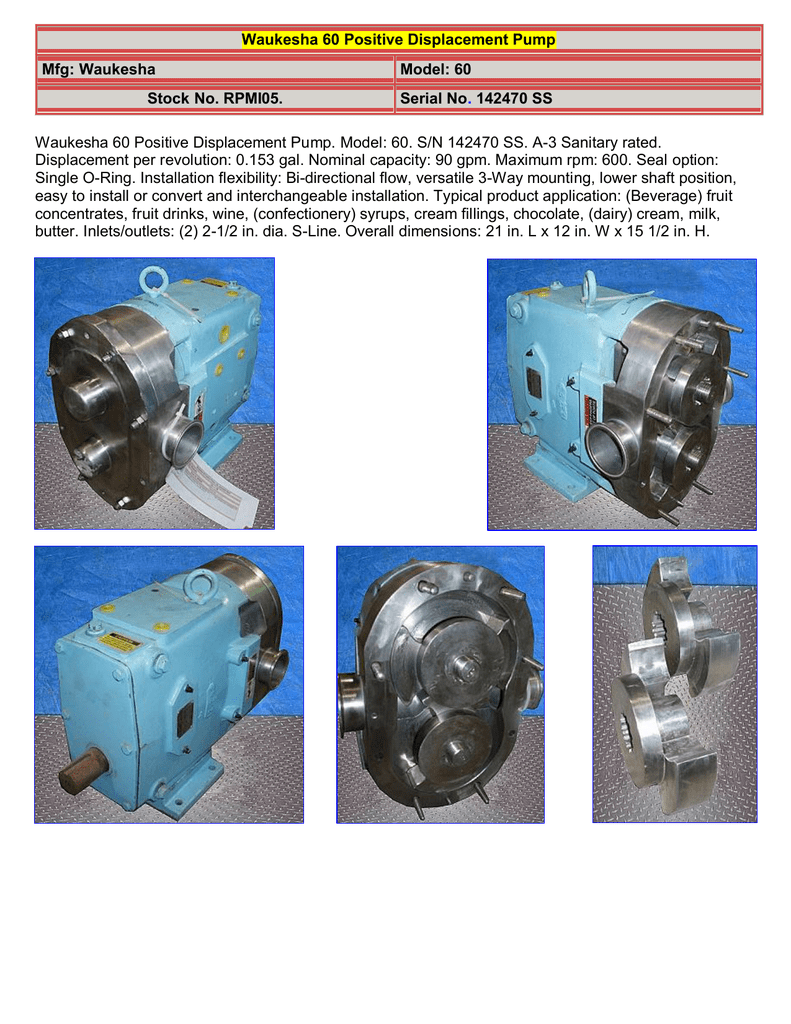 Waukesha 60 Positive Displacement Pump
Mfg: Waukesha
Stock No. RPMI05.
Model: 60
Serial No. 142470 SS
Waukesha 60 Positive Displacement Pump. Model: 60. S/N 142470 SS. A-3 Sanitary rated.
Displacement per revolution: 0.153 gal. Nominal capacity: 90 gpm. Maximum rpm: 600. Seal option:
Single O-Ring. Installation flexibility: Bi-directional flow, versatile 3-Way mounting, lower shaft position,
easy to install or convert and interchangeable installation. Typical product application: (Beverage) fruit
concentrates, fruit drinks, wine, (confectionery) syrups, cream fillings, chocolate, (dairy) cream, milk,
butter. Inlets/outlets: (2) 2-1/2 in. dia. S-Line. Overall dimensions: 21 in. L x 12 in. W x 15 1/2 in. H.

* Your assessment is very important for improving the work of artificial intelligence, which forms the content of this project