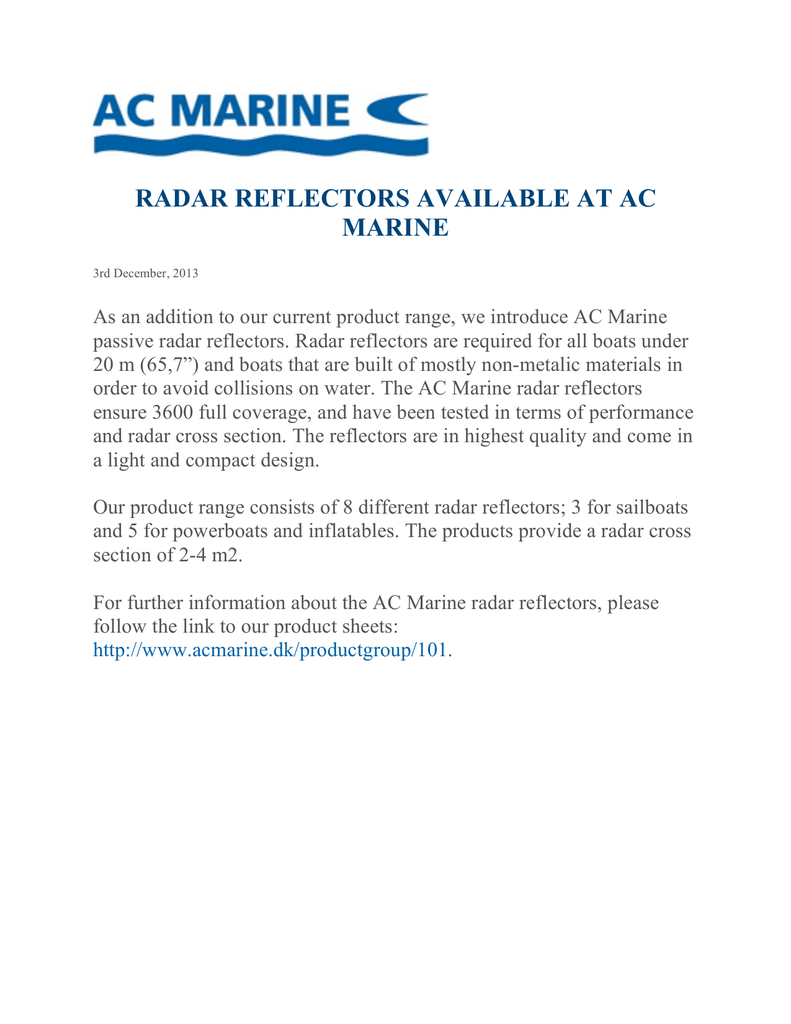 RADAR REFLECTORS AVAILABLE AT AC
MARINE
3rd December, 2013
As an addition to our current product range, we introduce AC Marine
passive radar reflectors. Radar reflectors are required for all boats under
20 m (65,7") and boats that are built of mostly non-metalic materials in
order to avoid collisions on water. The AC Marine radar reflectors
ensure 3600 full coverage, and have been tested in terms of performance
and radar cross section. The reflectors are in highest quality and come in
a light and compact design.
Our product range consists of 8 different radar reflectors; 3 for sailboats
and 5 for powerboats and inflatables. The products provide a radar cross
section of 2-4 m2.
For further information about the AC Marine radar reflectors, please
follow the link to our product sheets:
http://www.acmarine.dk/productgroup/101.

* Your assessment is very important for improving the work of artificial intelligence, which forms the content of this project