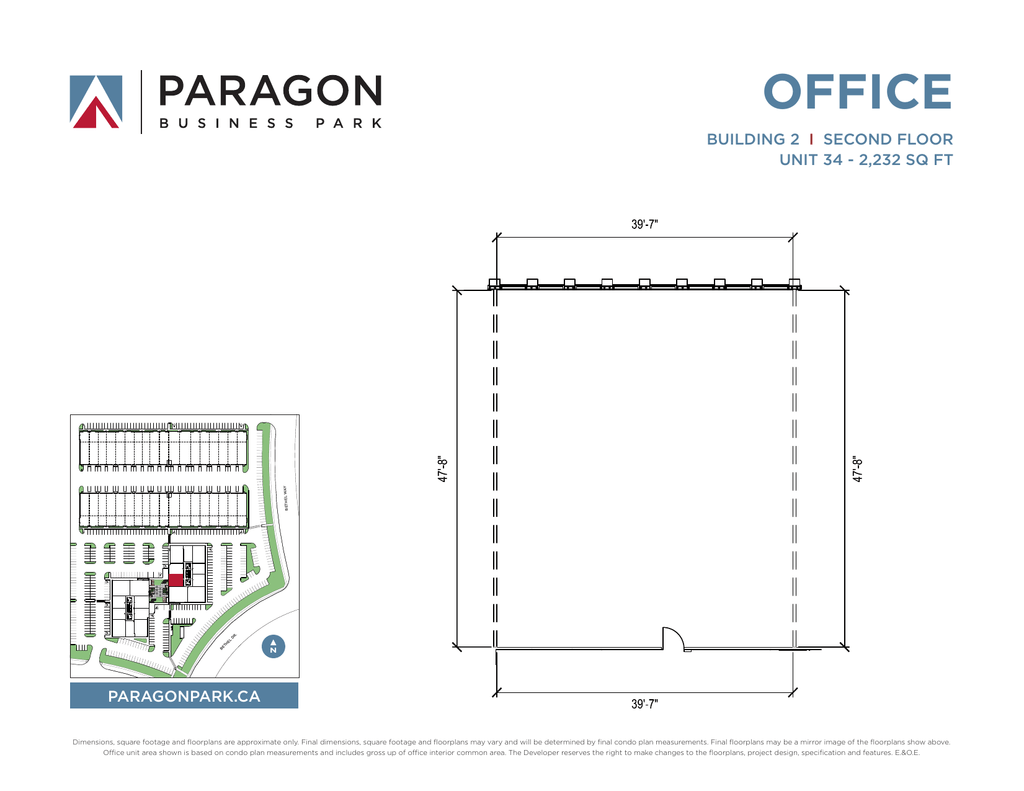 OFFICE
ELECTRICAL
ROOM
BETHEL WAY
BUILDING 2 I SECOND FLOOR
UNIT 34 - 2,232 SQ FT
B
ET
H
EL
D
R
.
ELECTRICAL
ROOM
BRO
A
DVIE
W
N
RD.
PARAGONPARK.CA
Dimensions, square footage and floorplans are approximate only. Final dimensions, square footage and floorplans may vary and will be determined by final condo plan measurements. Final floorplans may be a mirror image of the floorplans show above.
Office unit area shown is based on condo plan measurements and includes gross up of office interior common area. The Developer reserves the right to make changes to the floorplans, project design, specification and features. E.&O.E.

* Your assessment is very important for improving the work of artificial intelligence, which forms the content of this project