USER`S MANUAL
| BEFORE YOU BEGIN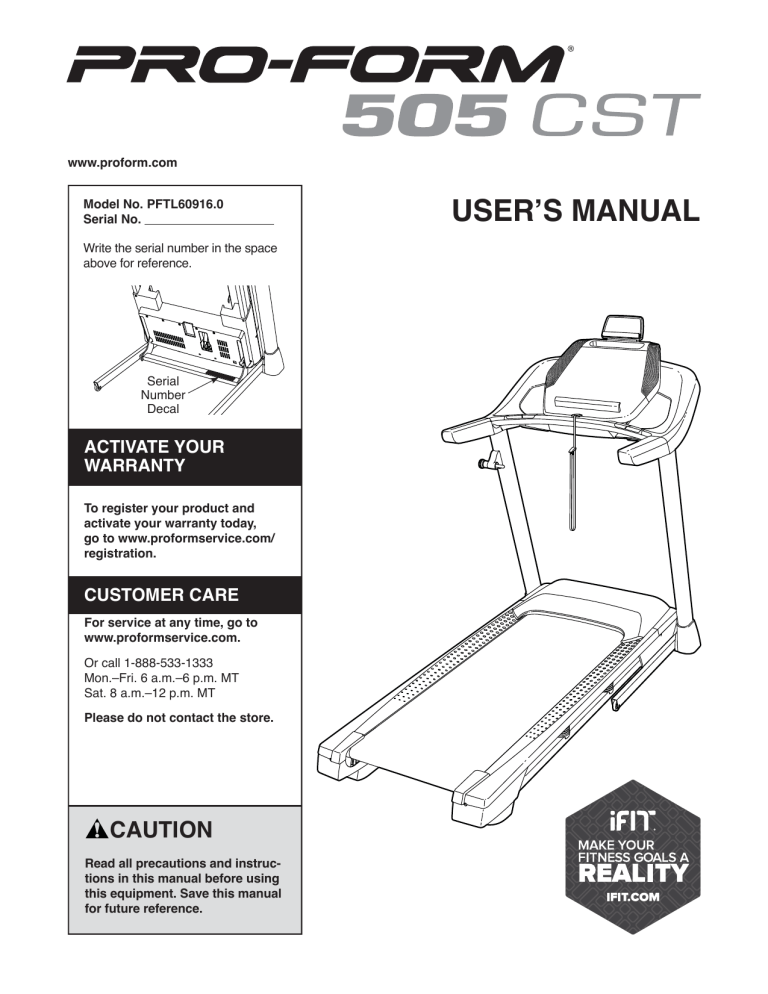 BEFORE YOU BEGIN
Thank you for selecting the new PROFORM ® 505 CST treadmill. The 505 CST treadmill provides an impressive selection of features designed to make your workouts at home more effective and enjoyable.
For your benefit, read this manual carefully before you use the treadmill.
If you have questions after reading this manual, please see the front cover of this manual. To help us assist you, note the product model number and serial number before contacting us. The model number and the location of the serial number decal are shown on the front cover of this manual.
Before reading further, please familiarize yourself with the parts that are labeled in the drawing below.
Length: 6 ft. 2 in. (188 cm)
Width: 3 ft. 1 in. (94 cm)
Heart Rate Monitor
Handrail
Storage Latch
Tablet Holder
Console
Key/Clip
Walking Belt
Foot Rail
Motor Hood
Power Switch
Power Cord
Wheel
Platform Cushions
Idler Roller
Adjustment Screws
6
* Your assessment is very important for improving the work of artificial intelligence, which forms the content of this project