Blackboard Academic Suite User Manual
| Staff Information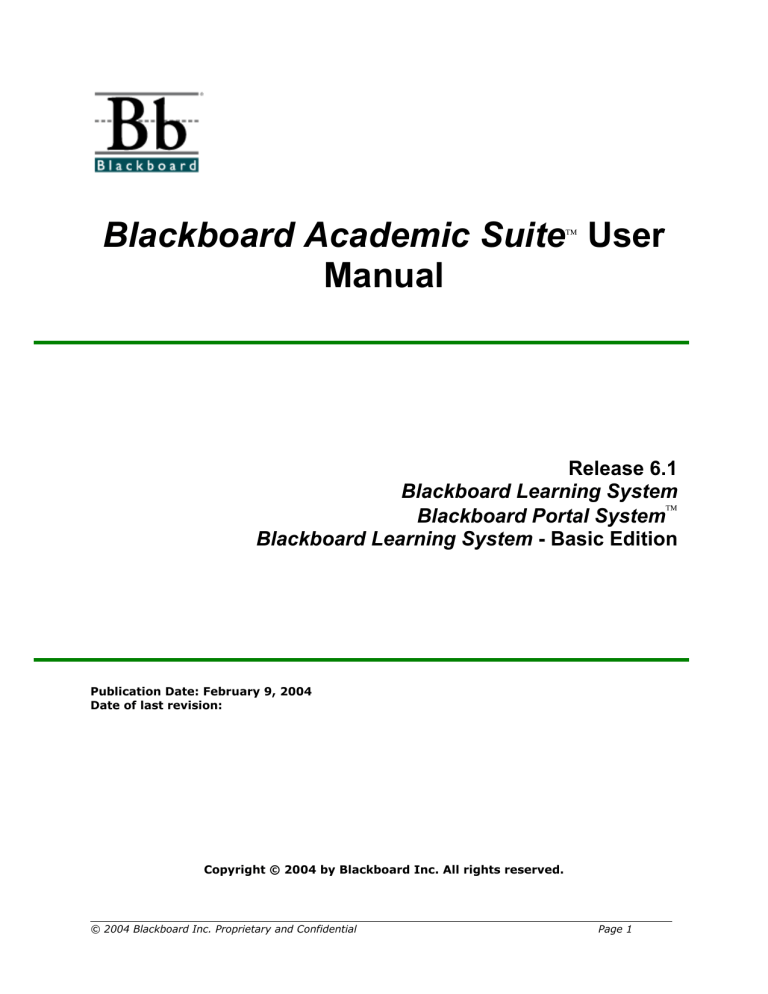 Blackboard Academic Suite
Overview
User Manual
Staff Information
Users view staff information such as Instructor name, email address, office location, and office hours in the Staff Information area. This area may include information about the course Instructor, as well as any additional staff, such as Teaching Assistants or
Graders. Please note that the Instructor or the Administrator can change the name of this Course area.
Find this page
Follow the steps below to open the Staff Information page.
Step 1
Step 2
Open a course Web that you are participating in.
Click
Staff Announcements
on the Course menu.
© 2004 Blackboard Inc. Proprietary and Confidential Page 26
* Your assessment is very important for improving the work of artificial intelligence, which forms the content of this project