Blackboard Academic Suite User Manual
| Announcements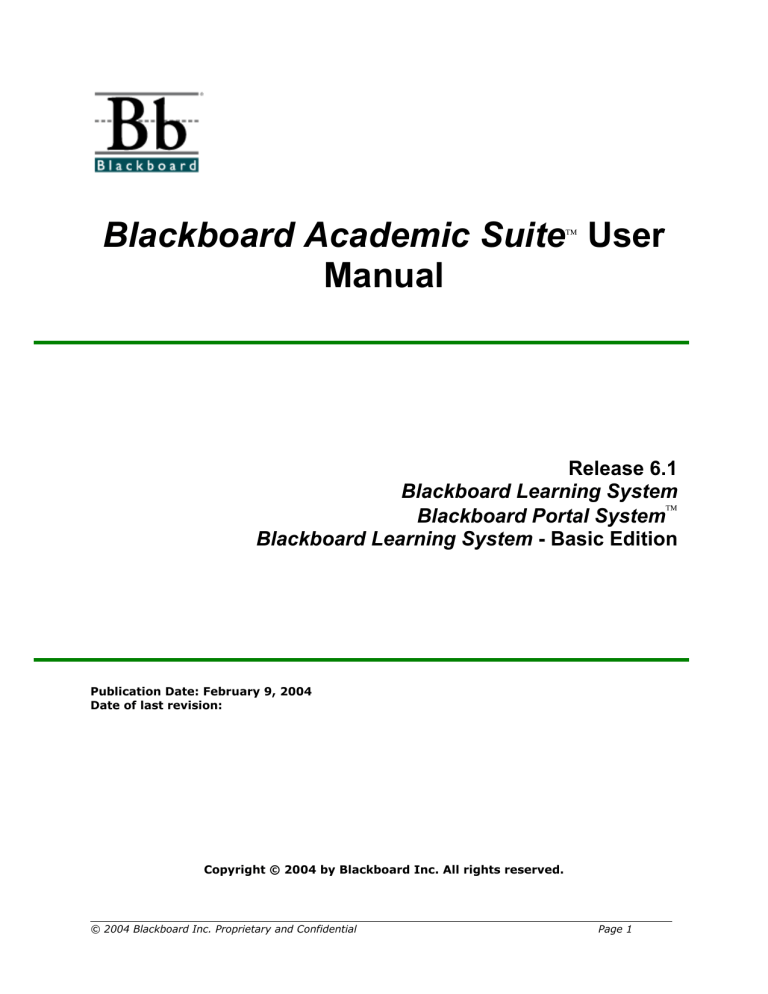 Blackboard Academic Suite
Overview
User Manual
Announcements
Students can view important messages from Instructors on the Announcements page of a course Web site. Announcements are organized and displayed by:
 current date
 last seven days
 last thirty days
 view all course announcements
When accessed through the Tools box, all Announcements of interest to the user appear. These include Announcements from all courses the user is enrolled in and system-wide announcements. Users can sort the Announcements by category or post date.
Use the drop-down menu to select a view or click on the tabs to view Announcements for a specific period of time. The default is View Last 7 Days.
Note:
Users can also access their Announcements from the Tools box in the common areas. These Announcements include those from all courses and organizations the user is enrolled in as well as any system wide announcements.
Find this page
To view the Announcements page, open a course Web site and click
Announcements
on the course menu.
OR
Click
Announcements
in the Tools box.
© 2004 Blackboard Inc. Proprietary and Confidential Page 111
* Your assessment is very important for improving the work of artificial intelligence, which forms the content of this project