Blackboard Academic Suite User Manual
| Edit Your Homepage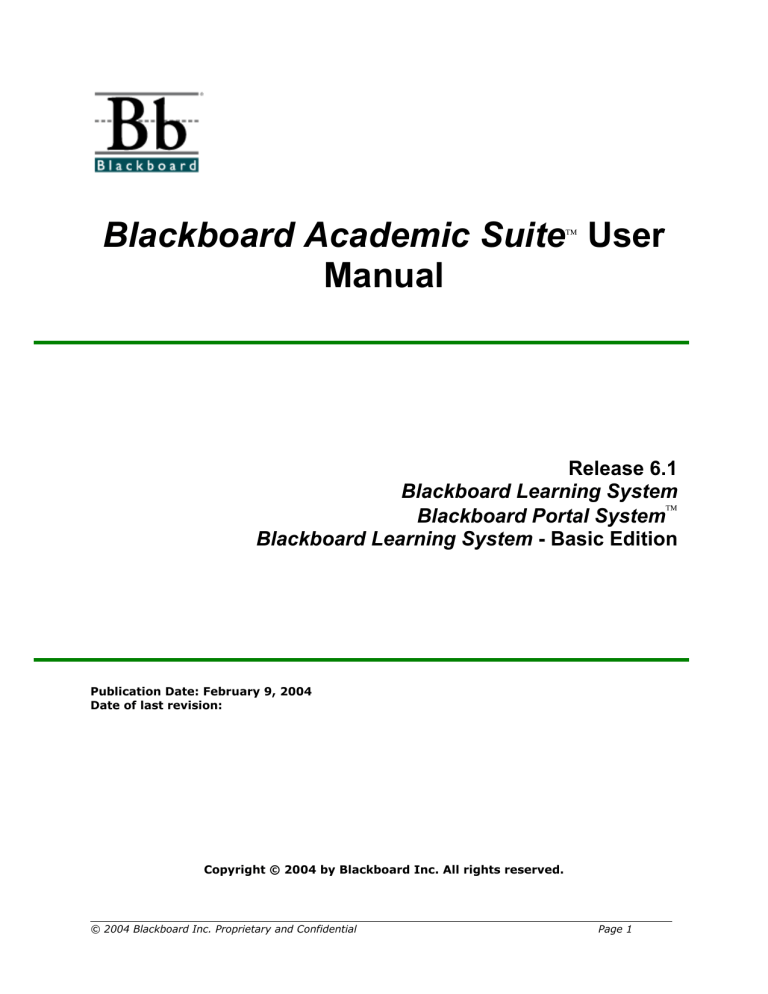 Blackboard Academic Suite
Overview
User Manual
Edit Your Homepage
Every enrolled Student has a course Web site Homepage where they can post information about themselves. The Edit Your Homepage screen allows users to edit their course Web site homepages. This area is created by default, each time a new
Student registers in the course. The default page is blank until the user edits the page.
The Student Homepage is only available as a Course Tool; it is not available as an
Institution Tool. Other users view your Homepage by clicking your name in the Roster.
Find this page
Follow the steps below to open the Edit Your Homepage page.
Step 1
Step 2
Step 3
Open a course Web site.
Click
Tools
on the course menu.
Click
Edit Your Homepage
.
Fields
The table below details the fields on this page.
Field
Homepage Information
Intro Message:
Personal
Information:
Upload a Picture
Current Image:
New Image:
Description
Edit or enter the introductory message that users see when viewing the homepage.
Edit or enter any personal information that appears when the homepage is accessed.
The current image is displayed.
Click
Browse
to upload a new image.
© 2004 Blackboard Inc. Proprietary and Confidential Page 118
* Your assessment is very important for improving the work of artificial intelligence, which forms the content of this project