ERA770A Eng Instr Man
| Replacing the Backup Battery Pack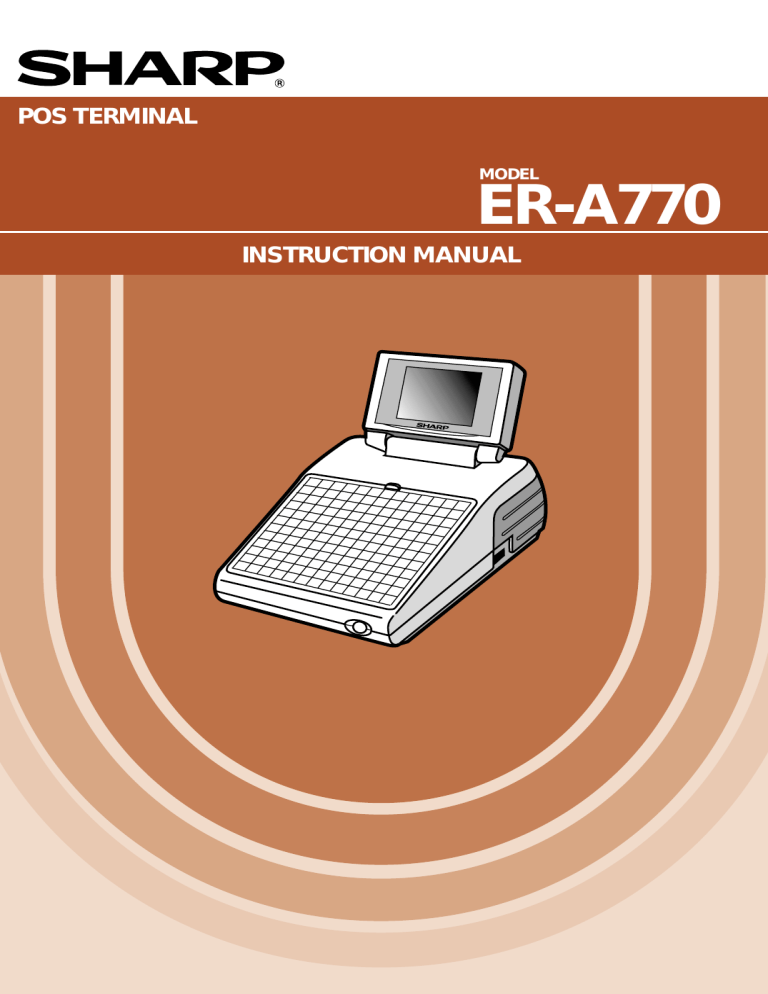 15
Operator Maintenance
Replacing the Backup Battery Pack
The memory backup battery pack has an expected life of approximately three years under normal conditions
(temperature extremes can shorten the life of the battery). Replace the memory backup battery pack every three years.
The battery pack is not available on the market, so please contact your dealer and ask him or her for replacement when you need a new one. Be sure to use a battery pack specified by SHARP.
Use of other battery packs could damage your POS terminal.
Caution : When you replace the battery pack, keep the POS terminal turned on. If you replace the battery pack with the power switch off, all the data in memory will be lost.
1.
Remove the screw in front of the battery compartment cover located at the bottom of the terminal and slide the cover in the direction of the arrow to detach it.
1
3
Battery compartment cover
2
2.
Take out the battery pack.
3.
Disconnect the connector.
Connector
199
4.
Connect the connector of a new battery pack.
5.
Install the pack, placing the wires in the slit as shown in the figure at right.
6.
Replace the battery compartment cover, and tighten the screw removed earlier in step 1.
3
2
1
200
* Your assessment is very important for improving the work of artificial intelligence, which forms the content of this project