ERA770A Eng Instr Man
| List of Options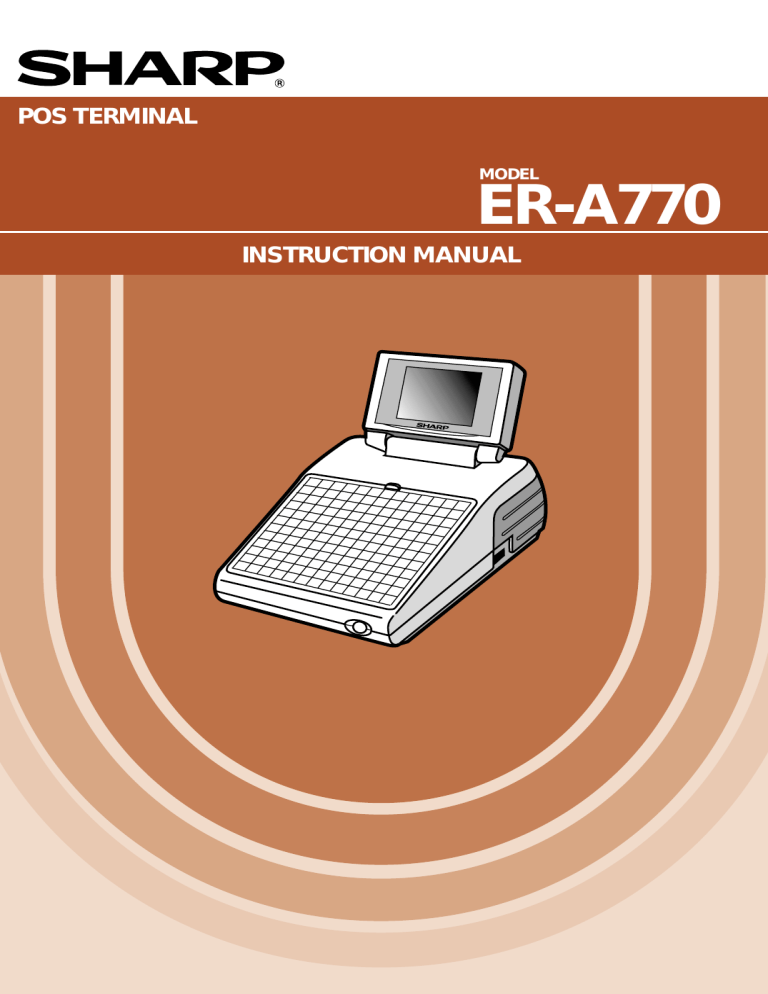 202
16
Options
List of Options
For your ER-A770 POS terminal, the following options are available:
For details, contact your authorized SHARP dealer. Do no try to install any options yourself.
1. RAM memory board model UP-P02MB2
2. External printer model ER-01PU
3. Remote printer model ER-03RP or ER-04RP
4. Customer display model UP-I16DP
5. Remote display model UP-P16DP
6. Remote drawer model ER-03DW or ER-04DW
7. Coin case model ER-48CC2 (for ER-04DW) or ER-48CC3 (for ER-03DW)
8. Magnetic card reader model UP-E12MR
9. CAT terminal Omni-490, PNC-330 or Datacap
17
Specifications
Model:
External dimensions:
ER-A770
11.4(W) x 14.4(D) x 11.1(H) in. (290(W) x 365(D) x 282(H) mm)
Weight:
Power source:
Power consumption:
12.4 lbs. (5.6 kg)
120 V AC
±
10%, 60 Hz
Stand-by: 22 W
Operating: 32 W
Working temperatures: 32 to 104
°
F (0 to 40
°
C)
Electronics: LSI (CPU) etc.
Built-in battery:
Display:
Accessories:
Rechargeable battery pack, memory holding time of about 1 month (with fully charged built-in battery pack, at room temperature)
Operator display: LCD display 320 (W) X 240 (H) (0.33 mm/pixel)
Dark blue and white
Leaflet
Standard keyboard sheet
1 copy
1 (placed under keyboard cover)
Programming keyboard sheet 1 (placed under keyboard cover)
Ferrite cores 4 (used for communications cabling installation)
* Specifications and appearance subject to change without notice for improvement.
203
* Your assessment is very important for improving the work of artificial intelligence, which forms the content of this project