ERA770A Eng Instr Man
| Error Messages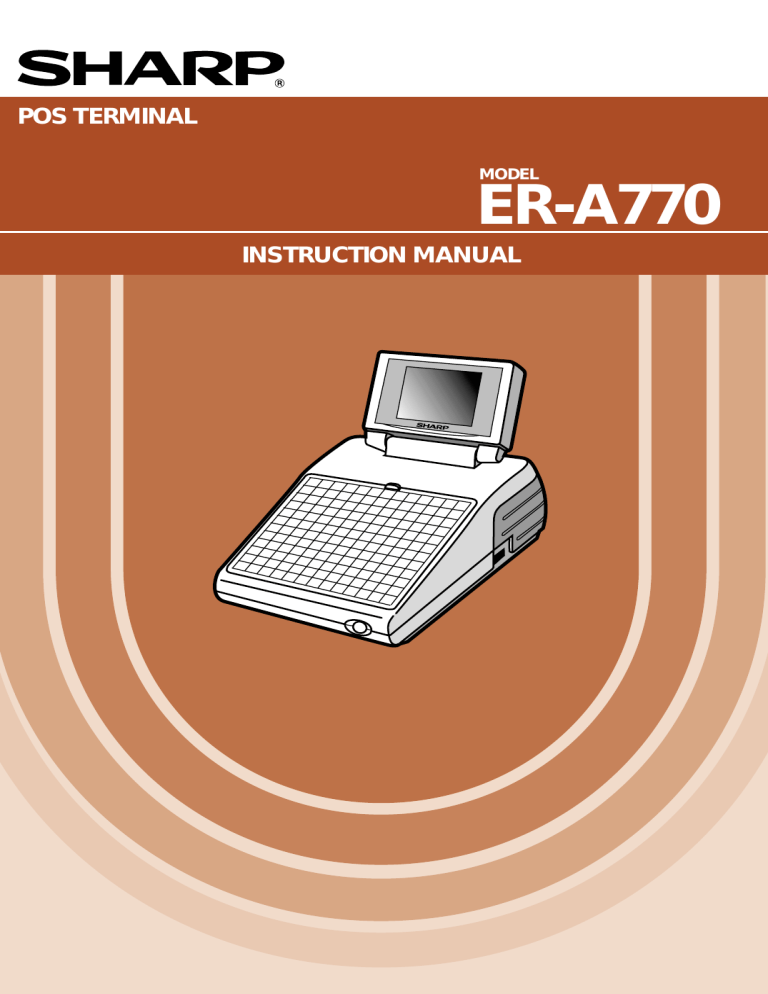 18
Appendix
204
Error message:
MISOPERATION
ENTRY ERROR
ENTRY INHIBITED
ENTRY OVERFLOW
TRANS OVERFLOW
LACKING MEMORY
ENTRY COMPULSORY
NO AUTHORITY
UNDEFINED CODE
NOT ASSIGNED
CODE NOT FREE
OUT OF STOCK
OVER LIMITATION
TIP ERROR
SECRET # ERROR
PAPER EMPTY
NON RESET
OFF LINE
MOTOR LOCK
TYPE ERROR
POWER OFF
BUSY
LINE ERROR
SYSTEM OPENED
IS SIGNED ON
NO REPLY/MASTER
NO REPLY/BACKUP
SENDING DATA
T-LOG FULL
ATTEMPT RETRY?
IR SEND OK
IR RECEIVE OK
IR COM.ERROR
IR DATA ERROR
IR COM.TIME-OUT
IR COM.CANCELED
CHECK RS-PORT
CHECK CONNECTION
CHECK LOW PAPER
INVALID RESPONSE
COMM.ERROR
CAN NOT VOID
TIP EXIST
GLU OPENED
Error Messages
State:
Misoperation
Entry error
Entry is inhibited by PGM programming.
Entry data overflow
One transaction limitation overflow
Not enough file or memory size.
Entry compulsory
No authority assigned
Undefined code
Not assigned.
The code is not free.
Stock overflow error
Digit limitation overflow
Tip error
Secret code mismatch
Printer's paper empty
IRC initial download before resetting
Remote printer off-line error
Remote printer motor lock error
IRC download file type mismatch
Power of the IRC terminal is off.
IRC communication busy
SRN line error
Resetting executed in open store state (only when the resetting operation is inhibited).
IRC server sign-on error (when all server resetting is executed.)
The master does not reply to the request.
The backup master does not reply to the request.
Data sending message
T-log file is full.
Manager retry message
IR data has normally been sent.
IR data has normally been received.
IR communication error
IR data error
IR communication time out
IR communication has been canceled.
Assigned serial port was not found.
Printer connection error
Printer paper near end error
CAT error message received from HOST
CAT communication error with HOST
VOID operation can not be performed.
Tip amount is entered.
Opened GLU exists.
Your POS terminal may also display the following messages:
• NON-ADD # CODE
• ZERO DATA PRESET
• ENTER AMOUNT
• GLU FILE CLOSED
• COVER COUNT
• DECIMAL POINT
• DEPARTMENT
• TYPE DEPARTMENT
• GLU BUFFER FILE
• GLU FILE
• OPEN PRICE
• PBLU
• TYPE PLU
• PRESET PRICE
• QTY
• REG BUFFER FILE
• SCALE
• SERVER
• TARE TABLE#
• WEIGHT
• KP BUFFER
• DRAWER IS OPEN
• Z-RESET
• SYSTEM CLOSED
• DRIVE-THRU
205
19
Index
A
Automatic return mode
Automatic sequencing key
Descriptor
B
Base q'ty
Bill number
Bill separating
Bill transfer
Box sale
E
Eat-in
Electronic journal
,
Error messages
F
FF method
Final
C
CVM control character
Cash
Cash in drawer
Check
Check cashing (cashing a check)
Closed GLU/PBLU/drive-through
Combo meal
Consecutive number
Copy receipt
Cost
Cover count
Currency conversion
G
Gratuity
Group (PLU)
Group (department)
H
Hash
I
J
D
Daily net report
Data receive
Data send
Date/time
Department
Deposit
Description
206
L
Lock shift mode
M
Manager
Manual tax
Message text
Minimum stock
Mix & match
N
Name
O
Open GLU/PBLU/drive-through 69
Over-time
P
PBLU code
PLU
PLU hourly group
PLU level shift
PLU top 20
PLU update
Priority group
Programming
R
Receipt ON-OFF function
Received-on-account (RA)
Recipe
S
Seat number
Secret code
Server group
Service time report
Shift key lock
Sign-on
Sign-off
T
Table/PBLU system
Table tax
Tax
Text
Time editing
Tip editing
Training mode
Transfer in/out
Tray subtotal
U
Unit price mode
V
Void
W
Z
Zero skip
207
SHARP CORPORATION
ERA770A_MIE10
* Your assessment is very important for improving the work of artificial intelligence, which forms the content of this project