Guidelines for healthy foods and drinks supplied in school canteens
| Acknowledgements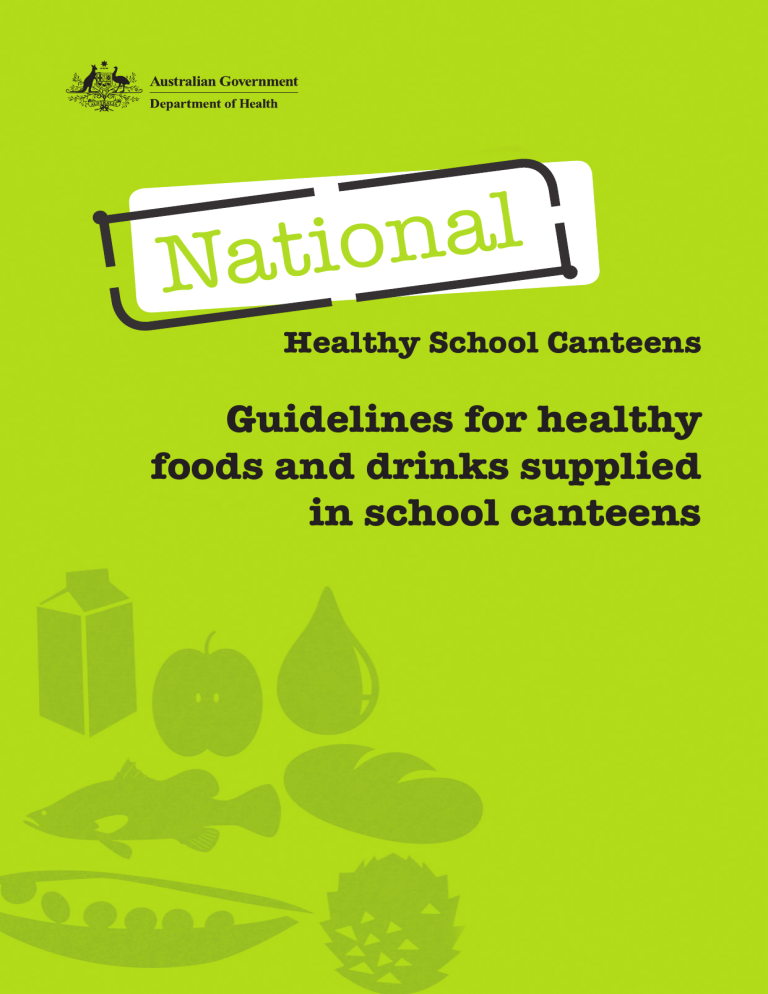 Acknowledgements
The
National Healthy School Canteens Project
is an initiative of the Australian Government and was developed by Flinders University, supported by Flinders Partners, a wholly owned subsidiary of Flinders University.
The Project Team would like to thank the National Healthy School Canteens Project Reference Group members, their education department colleagues, and the schools, canteen managers and students who participated in the development of the Project.
This project is funded by the Australian Government Department of Health.
The National Healthy School Canteens Project Team
Flinders University, South Australia
Lynne Cobiac (Project Manager)
John Coveney
Claire Drummond
Lynn Field (Project Officer)
Gwyn Jolley
Jane Scott
Southern Adelaide Health Service
Elizabeth Kellett
Flinders Partners
Julie Gardner
Nozomi Yamada
Page |
47
health.gov.au
* Your assessment is very important for improving the work of artificial intelligence, which forms the content of this project