Nintendo Switch Console Instruction manual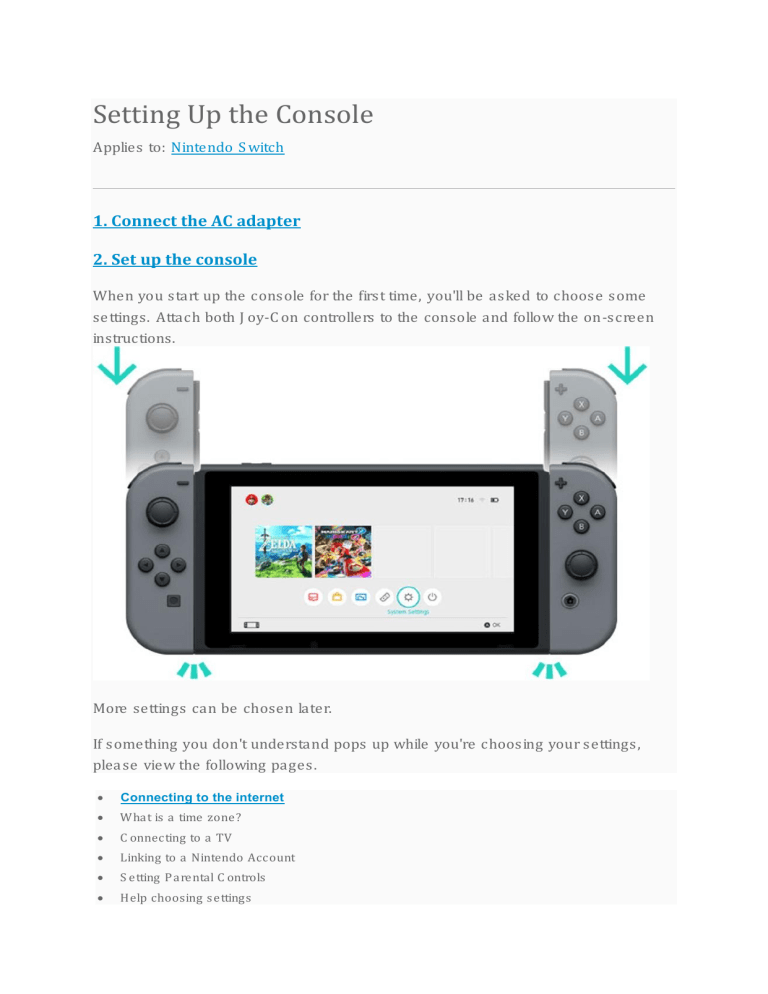 Setting Up the Console
Applies to: Nintendo Switch
1. Connect the AC adapter
2. Set up the console
When you start up the console for the first time, you'll be asked to choose some
settings. Attach both Joy-Con controllers to the console and follow the on-screen
instructions.
More settings can be chosen later.
If something you don't understand pops up while you're choosing your settings,
please view the following pages.
•
Connecting to the internet
•
What is a time zone?
•
Connecting to a TV
•
Linking to a Nintendo Account
•
Setting Parental Controls
•
Help choosing settings
Changing your settings
You can change these settings at any time from System Settings on the HOME
Menu.
3. Play!

* Your assessment is very important for improving the work of artificial intelligence, which forms the content of this project